Honors First Years at Hurricane Island
---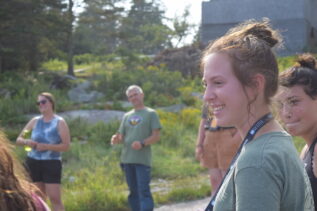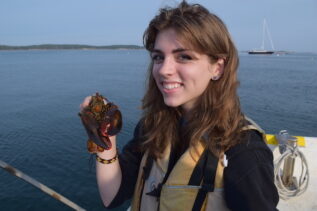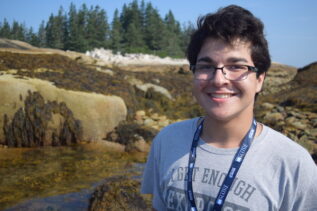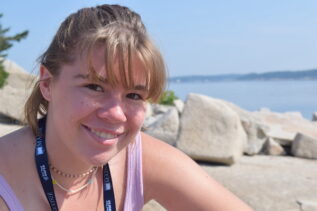 Honors 175 - A Research Learning Experience
In late August, twenty first-year Honors students boarded a lobster boat and headed to Hurricane Island. Hurricane Island, which is one of many islands in the Fox Islands Archipelago in the Penobscot Bay, is home to the Hurricane Island Center for Science and Leadership. The trip was made available to the students through the course Honors 175, or Community Building and Engagement and was made possible by a generous donation from Bill Lietch. After applying to be involved in the course, students were selected and given the details of their upcoming venture to the island. The students spent three days disconnecting from technology, getting to know one another, learning about the marine ecosystems that surround Hurricane, and exploring amongst one another their own definitions of the word "community". In class this semester, the students are determining how they can uphold the values they identified on the island now that they are on campus as members of the Class of 2025.
The students on the trip entered various disciplines upon their return to the University. By participating in this course and in the trip to Hurricane Island, students learned how they could initiate their own involvement in undergraduate research at the University of Maine. HON175 is part of the University's new Research Learning Experience (RLE) program, which aims to involve undergraduate students from all disciplines across campus in the many innovative research projects being curated at UMaine. 
Click the following links for more information on the Hurricane Island Center for Science and Leadership or the University of Maine Research Learning Experience.
---
---