A Statement Against Racism from Honors
From the Honors College at the University of Maine, June 2020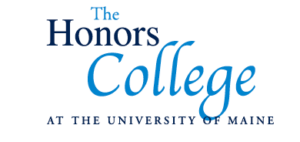 On May 25, George Floyd was killed while in the custody of Minneapolis police officers. On behalf of the Honors College at the University of Maine, we express our deep condolences to his family and community along with those of so many Black citizens in our country who have lost their lives to racist violence. We recognize that these tragic acts are not isolated incidents but are part of a pattern of persistent and systemic racism in the United States. The legacy of slavery and the Jim Crow era perpetuates inequality for Black Americans as is evidenced by massive inequity in economic opportunity, housing, treatment within the justice and health care systems, and access to educational institutions at all levels.
The Honors College stands against racism, white supremacy, police brutality, and all forms of discrimination. The College's mission is to educate students as citizens in broad and diverse communities. Through deep engagement in the classroom and beyond, we help students develop skills and knowledge to consider how they must live and act to build a just society. Only in dialogue can we uncover our own assumptions and biases, and then take action to counteract them.
Honors commits to deepening our collective understanding of and our action against bias, explicit and implicit; to reviewing its admissions and retention practices to ensure all students, regardless of race, gender, and economic status, have equal access to a high quality college education; and to strengthening its supports for Black students and all students of color. In this way we work in solidarity with those who seek a fair and just society that promotes dignity for all.
François G. Amar, Ph.D.                    Stephanie Welcomer, Ph.D.
Dr. François G. Amar's tenure as Dean of the Honors College at the University of Maine ends on June 30, 2020 when Dr. Stephanie Welcomer will assume the role of Interim Dean.