Honors Student Wins Maryann Hartman Award!
Daniella Runyambo, an Honors College first-year, received the Maryann Hartman Award on Wednesday in recognition of her contributions to the community and culture of her hometown, Portland, ME, according to the Bangor Daily News.
For further reading, follow this link to the Daily News' coverage of the award.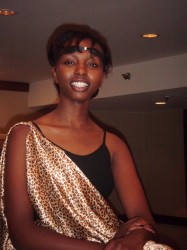 Congratulations, Daniella!