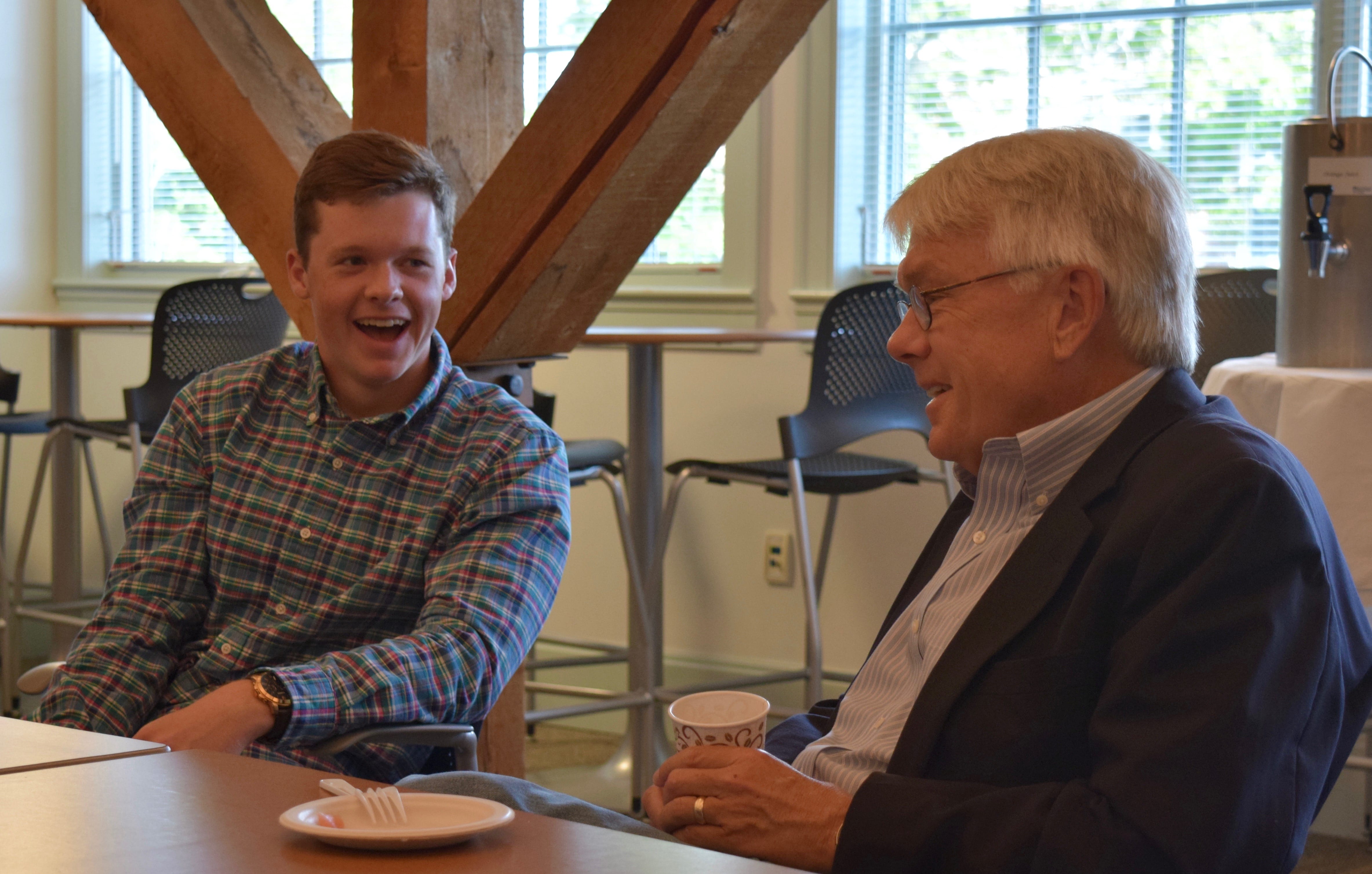 Honors Breakfast with David L. Greene
Last Thursday, honors students and faculty enjoyed breakfast with visiting lecturer Dr. David L. Greene. As part of the Geddes W. Simpson lecture series, Greene visited the UMaine campus to discuss reducing greenhouse gas emissions enough to mitigate the most severe effects of global climate change, new challenges for public policy, energy efficiency, the history of regulating automotive fuel economy, intended and unintended consequences of regulation, and the relationship between ideology and science in public policy.
The Honors College was pleased to partner in the visit by hosting Dr. Greene in the Honors Faculty Suite in Colvin Hall. The "price" for a lecturer staying in the Honors Suite is to have a catered breakfast with honors students during their stay. Breakfast with Dr. Greene was an enjoyable event, discussing the significance of infrastructure, the VW emissions scandal, American love and attachment to vehicles, and personal opinions of all perspectives.
We invite students to attend future breakfast events, as it truly is a unique opportunity to ask questions and understand the motives behind unique and exciting research.