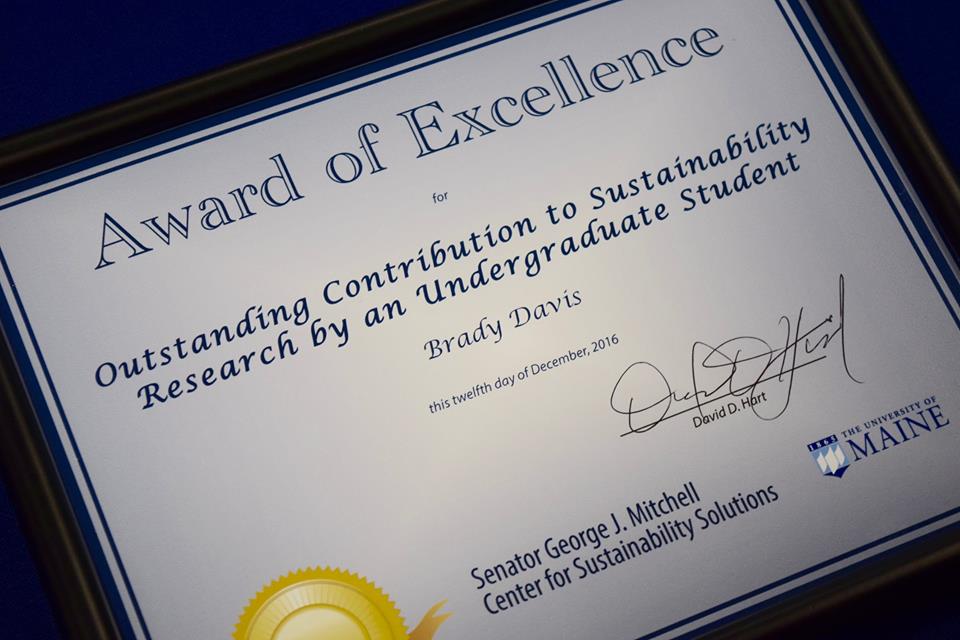 Mitchell Center Awards in Honors!
Yesterday afternoon, the Senator George J. Mitchell Center for Sustainability Solutions hosted an awards party that honored tremendous work done by students and faculty.
We are pleased to announce that Honors student Brady Davis was the recipient of the "Outstanding Contribution to Sustainability Research by an Undergraduate Student" award!
We would also like to congratulate Travis Blackmer, who received an award for outstanding service as a mentor for an Honors Thesis!