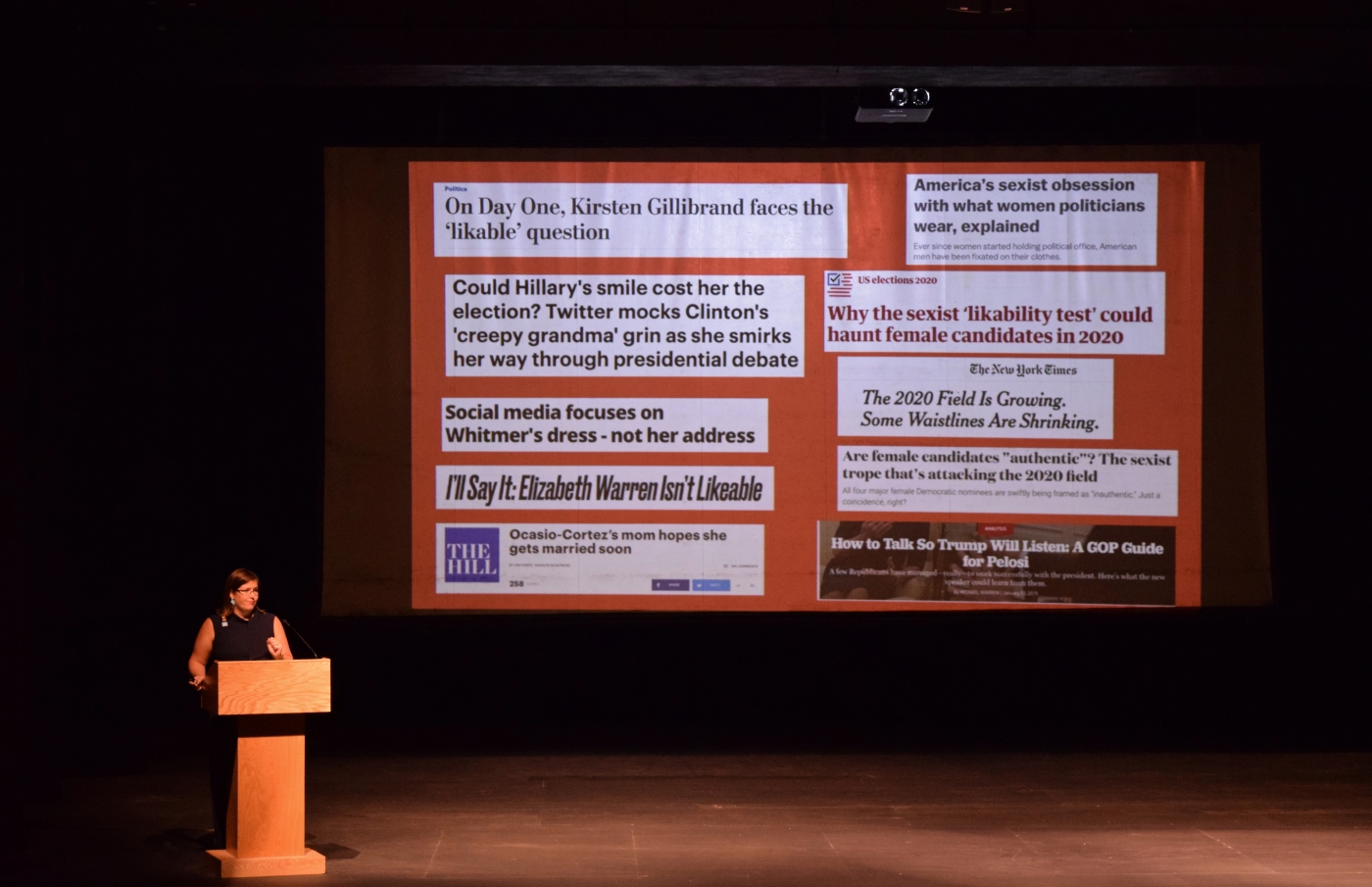 Emily Cain Visits UMaine as 2019-2020 Distinguished Honors Graduate
University of Maine Honors alumna, Emily Cain '02, joined us on campus on Tuesday, Sept. 24 as the 2019-2020 Distinguished Honors Graduate.
Emily ate breakfast with several of our Honors students, stopped by Professor Amy Fried's Women and Politics class, and met with the Margaret Chase Smith Recipe Collaborative and the UMaine American Association for University Women (AAUW).
Emily closed out the day with her Distinguished Honors Graduate Lecture, titled "The Myth of Electability: What it Really Takes for Women to Win," presented to a full house in Hauck Auditorium. The lecture included reflections on her time spent in the Honors College as both a student and long-term staff member and her political career; as well as a discussion of the myth of political "electability" and the importance of women in politics.
We were so happy to host Emily for the day and to have her meet so many current Honors students. It was an amazing day all around!