Honors College Hosts Inaugural 1935 Society Tea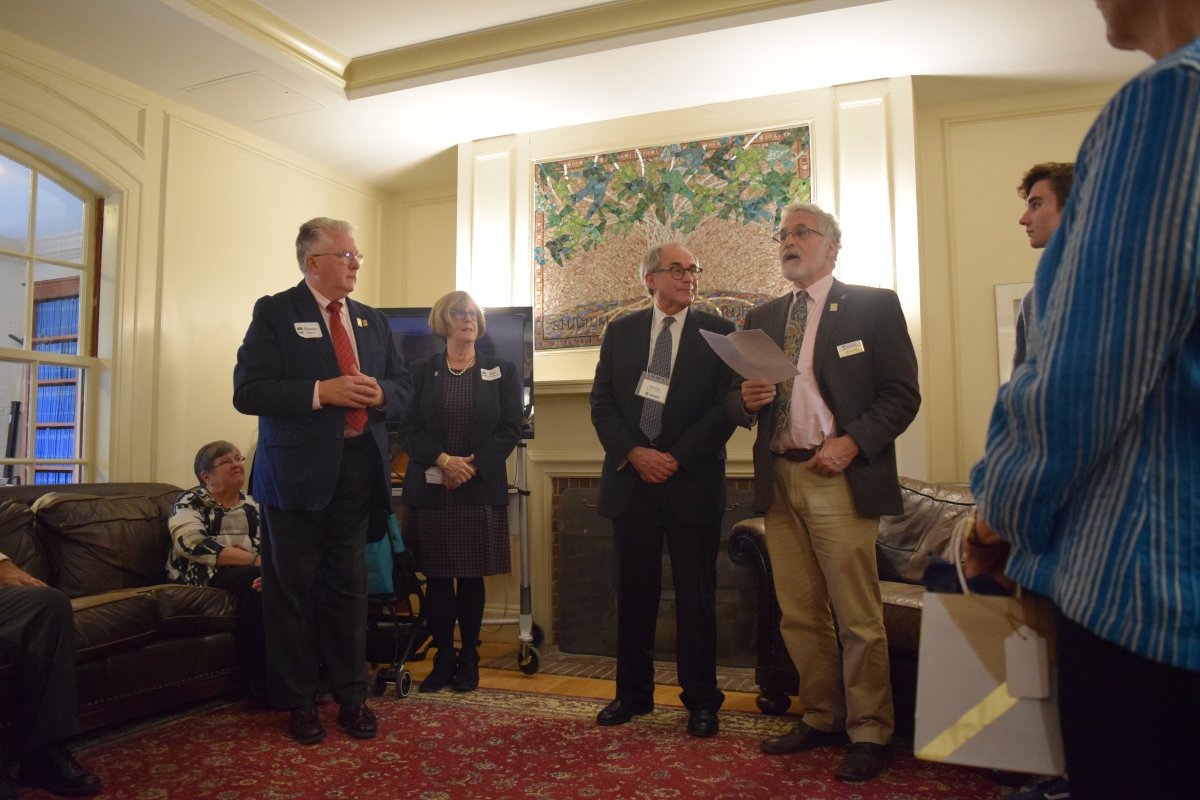 On Friday, Oct. 25, 2019, the Honors College and Honors College Board of Advocates hosted the inaugural 1935 Society Tea. The 1935 Society is a special group of Honors supporters who are recognized for their engagement with the Honors community and philanthropic support to the College. The tea was held as a part of the 2019 University of Maine Homecoming weekend celebration.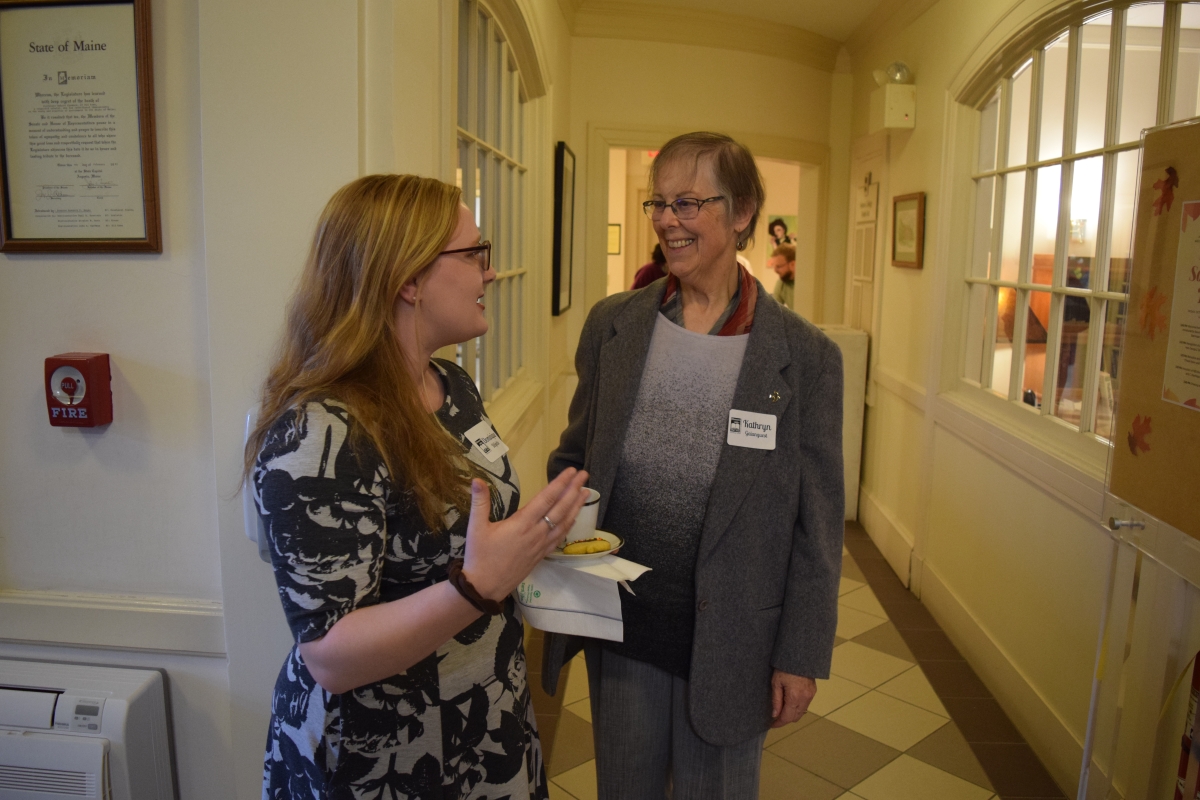 The event brought Honors supporters, alumni, faculty, and students together to celebrate the Honors College and its accomplishments. University of Maine President Joan Ferrini-Mundy and Honors College Dean François Amar provided opening remarks and welcomed the group back "home" to the University of Maine campus and to Colvin Hall.
Attendants enjoyed tea, coffee, and pastries as they mingled, caught up with old friends, and made new connections. The Honors staff even created Honors medallion cookies as a part of the guests' gift bags. These cookies were certainly a labor of love⁠—the product of hours upon hours of baking, icing, and "painting" (with cinnamon).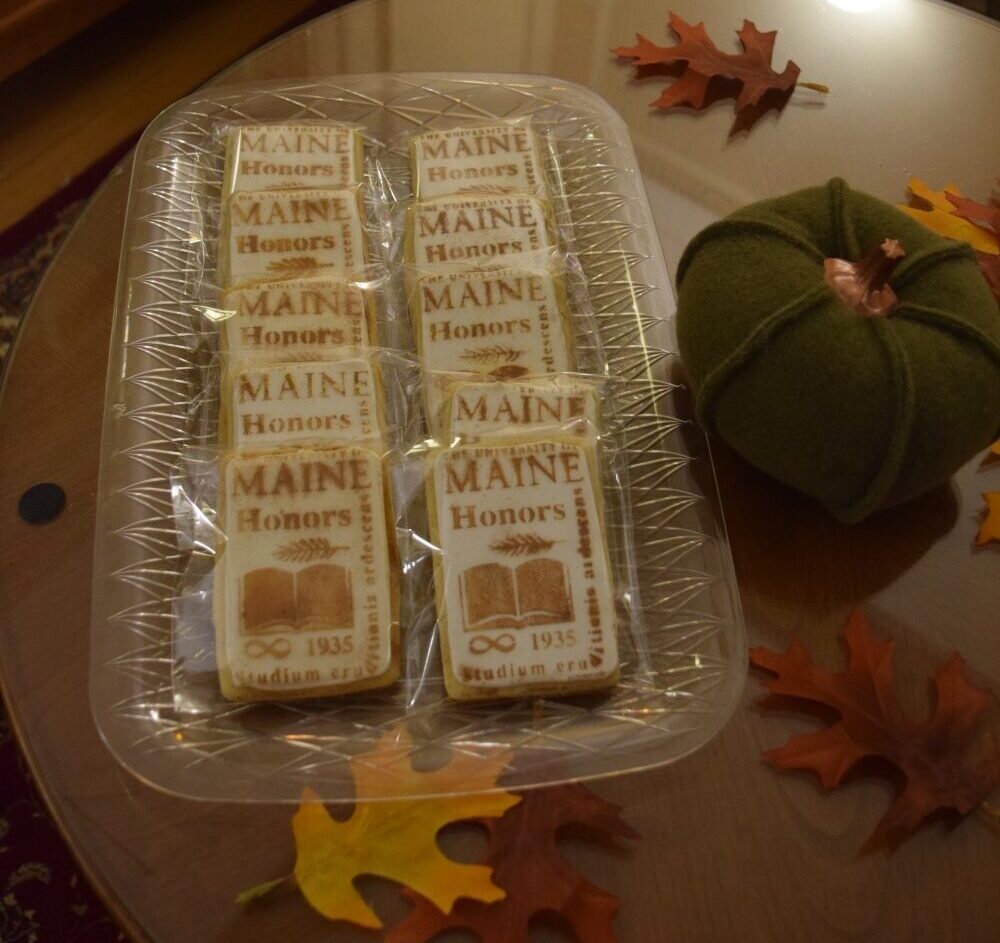 Perhaps the greatest outcome of this event is how our students were able to meet Honors supporters and see the individuals who made many Honors scholarship and travel opportunities possible!
Second-year Honors student and Honors Student Advisory Board Vice President, Dominique DiSpirito, shared a heartfelt speech about the significance of the Honors College and how Honors leadership and travel opportunities have positively impacted her college experience.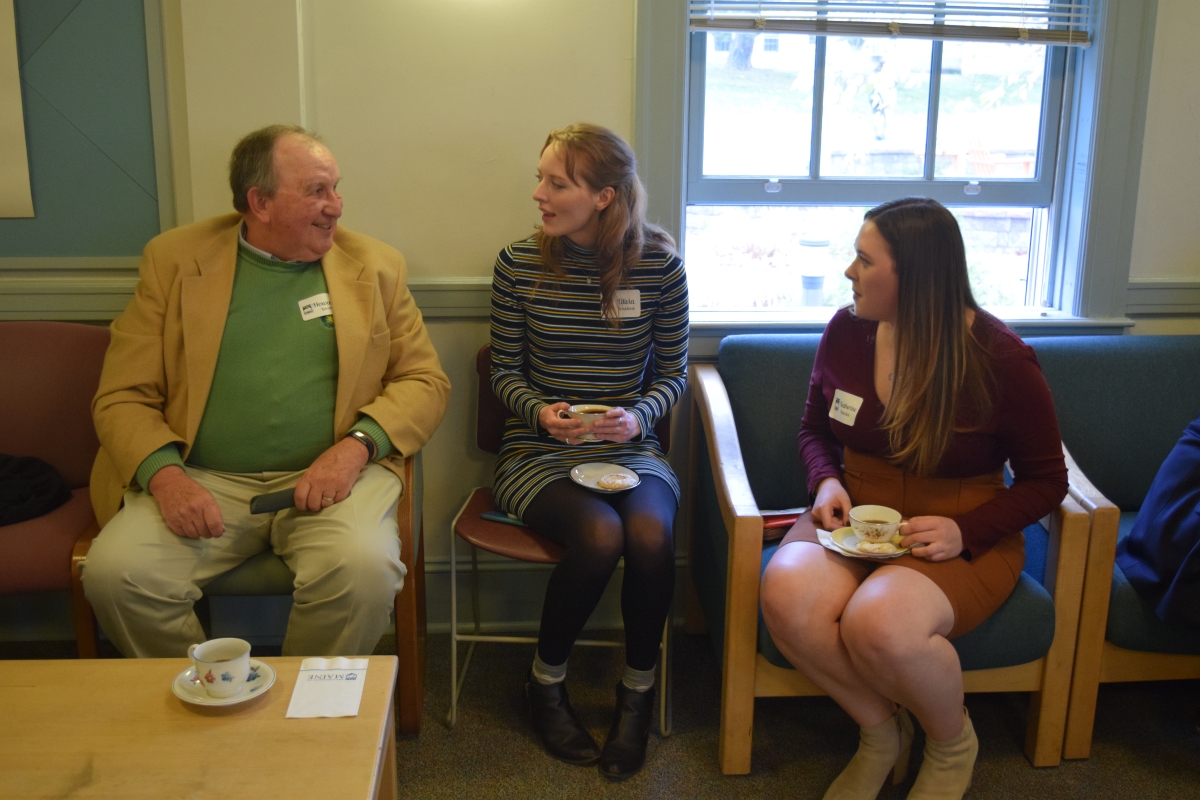 Honors College Board of Advocates Chair, Charles Stanhope '71, said it best when he remarked that "the H in Honors stands for heart." Our hearts are full after such an amazing event!
For more information about supporting the Honors College, please contact our philanthropy officer at the University of Maine Foundation, Paige Holmes (paige.holmes@maine.edu).