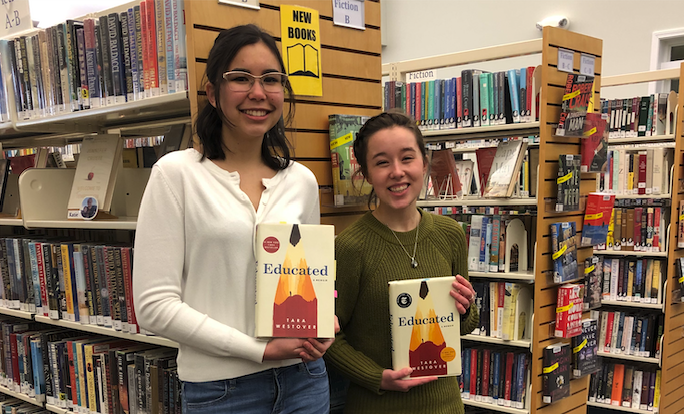 Associate Dean and Honors Students Lead OPL Discussion on Educated
On the evening of Tuesday, January 28, 2020, Honors College Associate Dean, Melissa Ladenheim, along with two first-year Honors students, Rebecca Collins and Elaine Thomas, led a discussion on Educated by Tara Westover, which was this past year's Honors Read. The Honors Read is a text chosen each year by a group of Honors students to be the first text read by the next incoming class of Honors students, and it illustrates the breadth of interests and perspectives embodied in the College.
The book discussion, held for the Orono Public Library's No Prereqs Book Club, was lively and well-attended. What a great way to bring our college and the Orono community together!