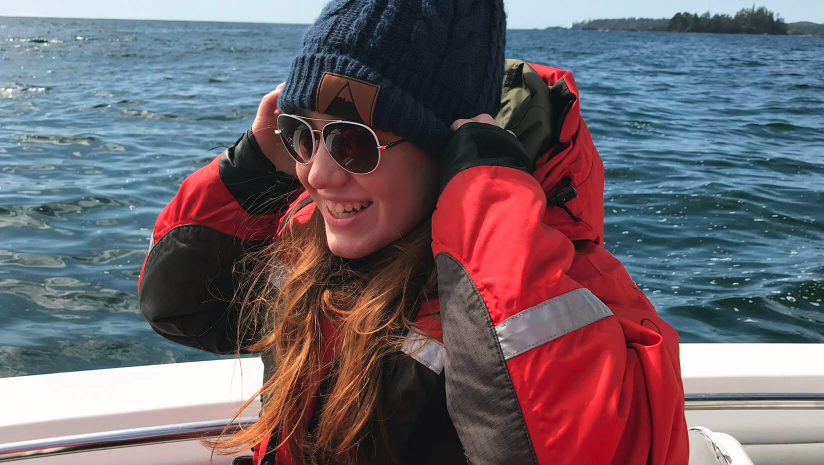 Honors Student Muscat '22 Named NOAA Scholar
Congratulation to rising third-year Honors student Abigail Muscat for being named a National Oceanic and Atmospheric Administration (NOAA) Ernest F. Hollings Undergraduate Scholar! All Hollings Scholars are awarded a two-year academic scholarship, complete a 10-week paid summer internship opportunity, and receive funding to participate in two national science conferences. Click here to read the recent UMaine News article about Abigail and this prestigious achievement.
Abigail majors in marine science, with a minor in international affairs. Abigail is a lab assistant in two labs on campus, a research assistant for the Maine Sea Grant, and a student course facilitator for HON 170 (Currents & Contexts). She even joined us on the trip to the 2019 NCHC conference in New Orleans, LA, as part of a panel discussion titled "Civilization Spotified: Connecting the Reading List with the Playlist" lead by faculty members Melissa Ladenheim and Hao Hong, with Abigail providing a student perspective along with fellow Honors student Sarah Welch.
Abigail's involvement on campus and enthusiasm for science are outstanding.  Congratulations, Abigail!