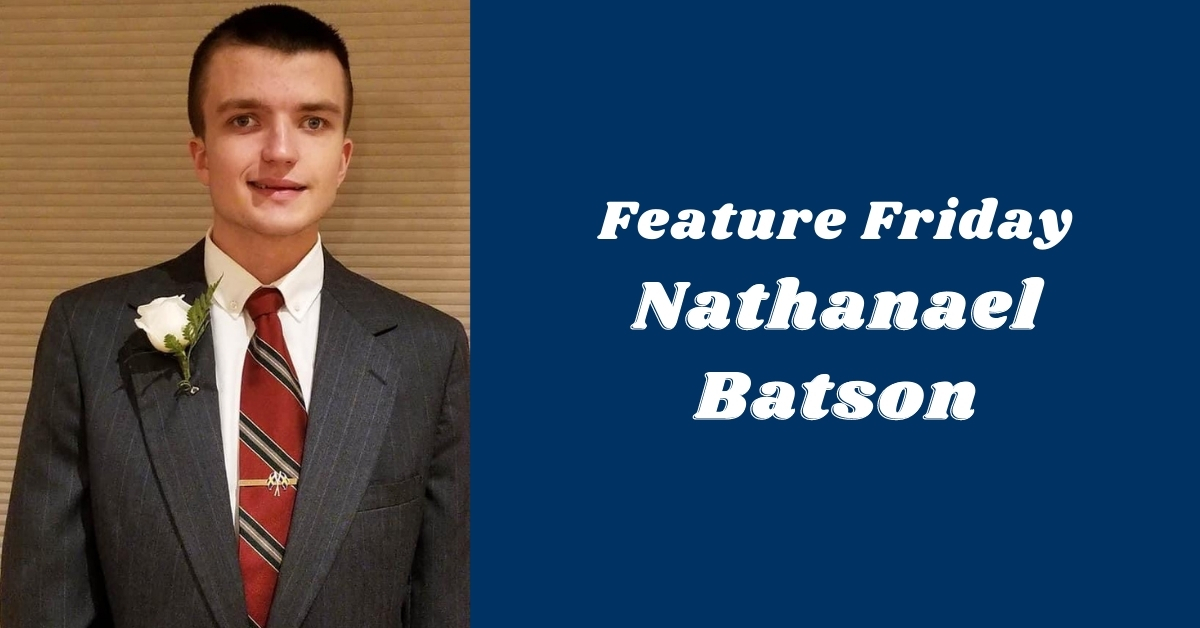 Feature Friday: Nathanael Batson '23
The Honors College's Feature Friday series highlights an Honors student every Friday and shares a little bit about their experiences in Honors and at the University of Maine. This week, our profile is on Nathanael Batson.
Nathanael is a second-year music and political science double major from Fairfield, Maine.
Nathanael noted his favorite part of being in the Honors College. He described, "Having the opportunity to participate in small classes provides me with the opportunity to discuss my views and feelings in regard to a given text—which helps one understand its significance to civilization—and having the opportunity to engage in activities allows me to meet like-minded individuals."
Nathanael's favorite Honors Civilizations text is John Locke's Second Treatise on Civil Government. 
He views UMaine as a "second home," where "everyone is always willing to lend a helping hand." "I am sincerely grateful to be around individuals who are both knowledgeable and caring," said Nathanael.
When asked about his favorite activities on campus, Nathanael said, "Besides having participated in ensembles such as pep band, marching band, trumpet ensemble, jazz combo, jazz band, and concert band, I recently participated in a test for an electronic absentee ballot which would allow other individuals who are blind to vote by absentee ballot privately and without assistance.
I advocated for all individuals who are disabled by providing my feedback as to how the voting system could provide the individual with an equal voting experience."