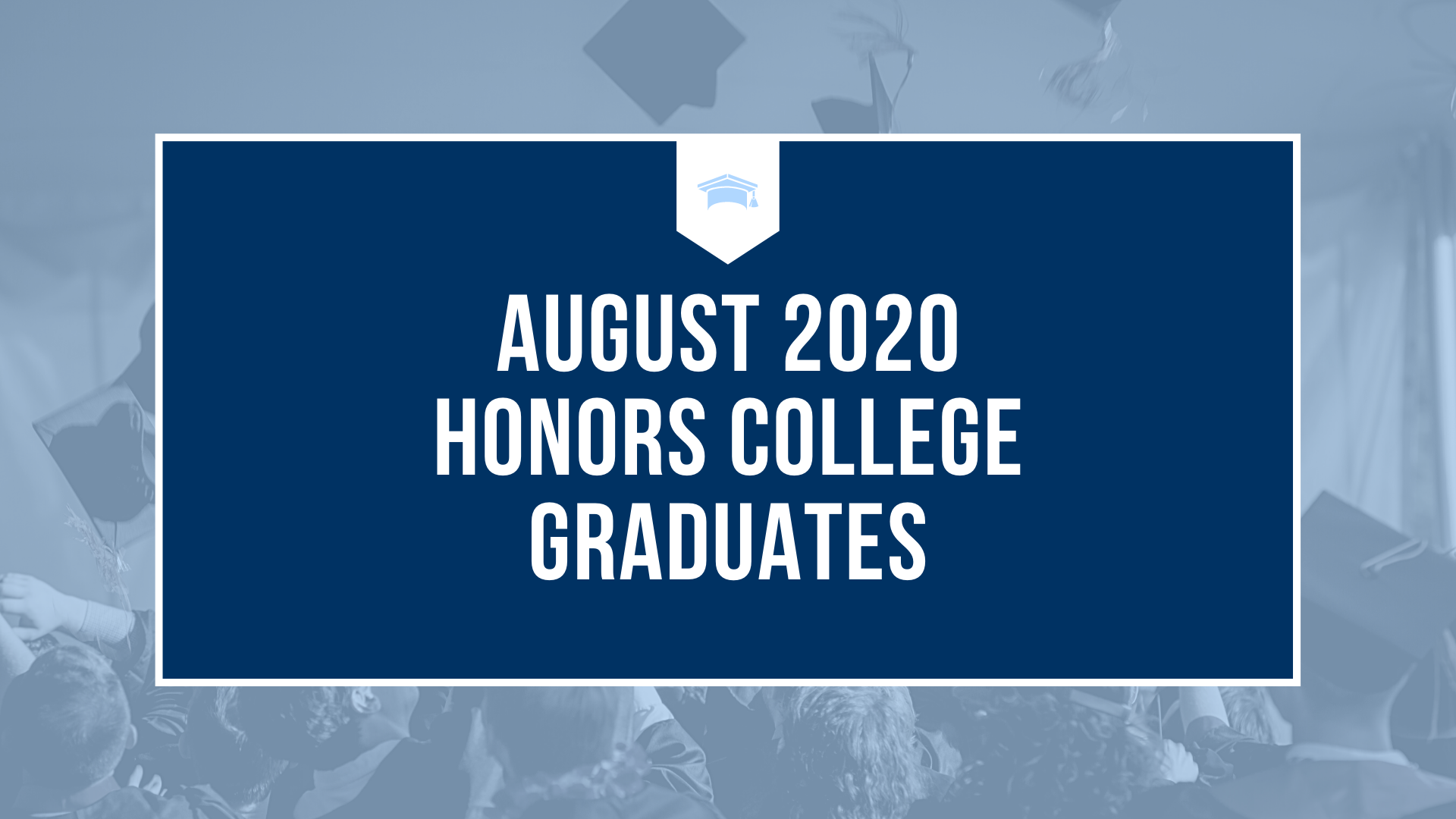 Congratulations to our August 2020 Honors Graduates!
As the Summer 2020 semester has come to a close, we are pleased to announce our group of August 2020 Honors graduates! Please join us in congratulating this outstanding group of graduates. We look forward to seeing what you all accomplish next!
---
August 2020 Graduates
College of Engineering
Betelhem Abay
Major: Biomedical Engineering
Thesis Advisor: Andre Khalil
Exploration of the Relationship Between the Fractal Dimension of Microcalcification Clusters and the Hurst Exponent of Background Tissue Disruption in Mammograms
College of Liberal Arts and Sciences
Cole Butler
Major: Mathematics
Thesis Advisor: Peter Stechlinski
A Mathematical Model of the Opioid Epidemic in the State of Maine
Andrew Cashman
Major: Anthropology
Thesis Advisor: Joline Blais
Hip-Hop's Diversity and Misperceptions
College of Natural Sciences, Forestry and Agriculture
Natalie Harmon
Major: Earth Sciences
Thesis Advisor: Alicia Cruz-Uribe
Distribution of First Row Transition Elements in Eclogites
Abigail Howe
Major: Nursing
Thesis Advisor: Deborah Saber
Clostridioides difficile Infection Rates and Diabetes Mellitus in the Acute Care Hospital Setting: A Pilot Retrospective Study
---
These newly completed theses have been published on the Digital Commons.