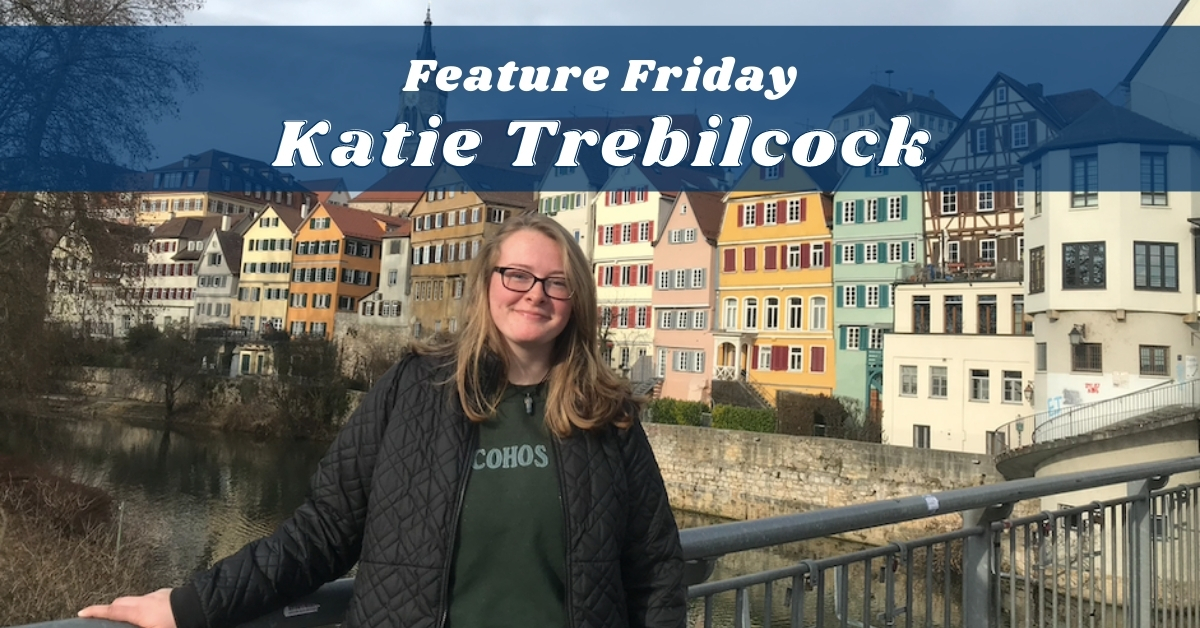 Feature Friday: Katie Trebilcock '22
The Honors College's Feature Friday series highlights an Honors student every Friday and shares a little bit about their experiences in Honors and at the University of Maine. This week, our profile is on Katie Trebilcock.
Katie is a third-year wildlife ecology major with concentrations in wildlife management and conservation biology as well as a minor in studio art! She is from Topsham, Maine.
When asked about her favorite part of being in the Honors College, Katie said, "My favorite thing about Honors is that we are able to discuss interesting content in small groups. I found that in most of my Honors classes, we would talk about important current events while still discussing the main themes in that week's book."
Her favorite Honors Civilizations text is either Virginia Woolf's Mrs. Dalloway or On the Origin of Species by Charles Darwin.
Katie's favorite thing about UMaine is its location and proximity to lots of beautiful nature and outdoor activities. "I love that UMaine is in the Eastern center of the state. It makes trips to Acadia or ski mountains far more accessible than if it were in a different area," said Katie.
Katie is a member of the UMaine student chapter of the Wildlife Society and noted that it is her favorite club. She said, "The environment of the club is very laid back, and the activities often provide important experience that can be translated to the workplace."