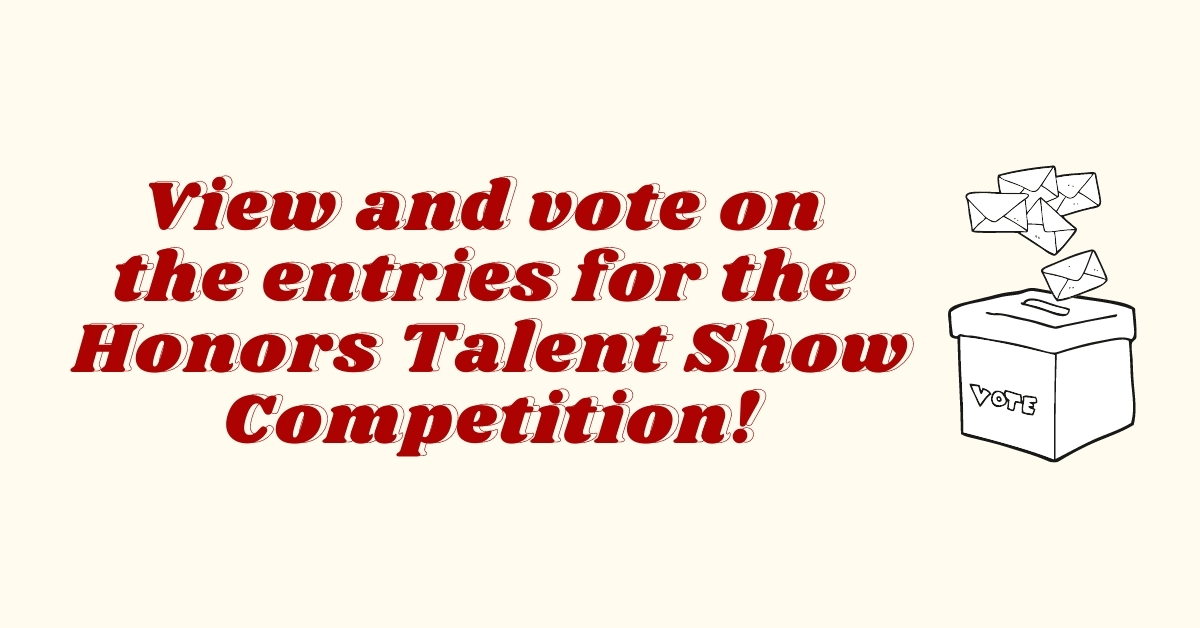 Honors Talent Show Competition – View Entries and Vote Here!
The submission period of the Honors Talent Show Competition is officially over. We received 15 fantastic entries from our Honors students featuring a broad variety of talents, including reading original poetry, creating musical covers or recording original songs, slack lining, mimicry, and more!
Check out all of the entries below then click here to fill out our Google form and vote on who you think should be our competition winners! The 5 entrants whose videos receive the most votes will each receive a gift card prize! The voting deadline is Friday, October 16th by 12 PM EST. 
---
STUDENT ENTRIES
Emily Dunlap
---
Will Cunningham
---
Vinh-Nhan Ngo
---
Anna Briley
---
Emily Murphy
Content Warning: mention of sexual assault
---
Shaelyn Huber
---
Sam Morton
---
Ben Lehrer
---
Tamra Benson
---
Kate Kemper
---
Evelyn Zumwalt
---
Sydney Jackson
---
Allison Ogle
---
Anya Zimet
---
Megan Keast
https://youtu.be/MEXov6miPTY
---
Remember to vote for your favorite entry!