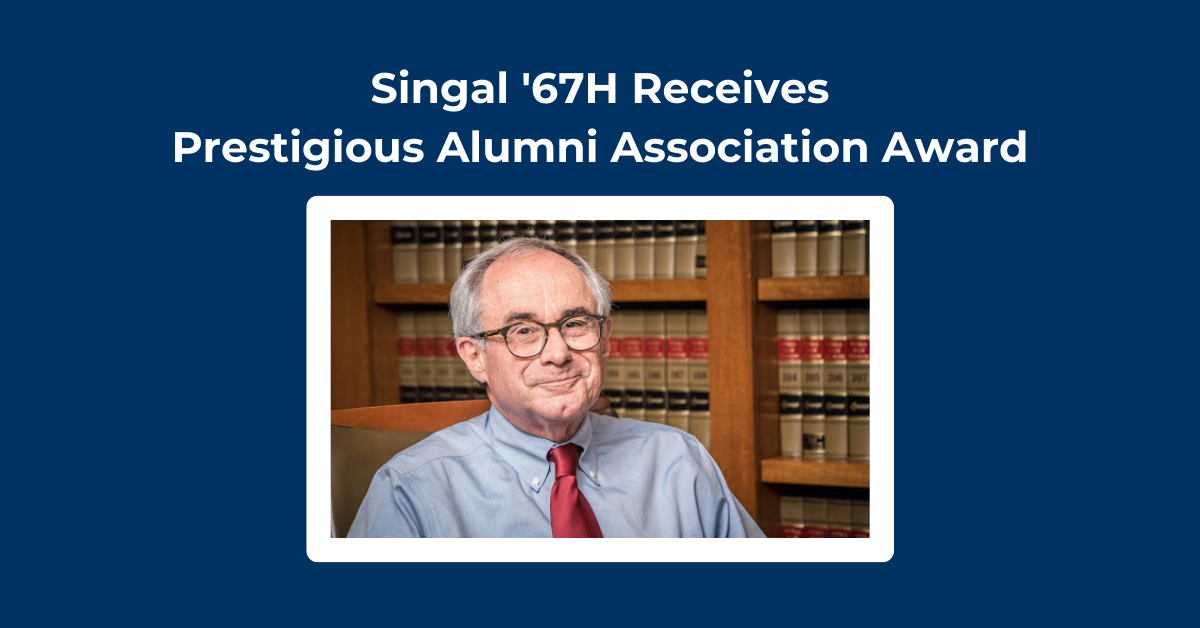 Singal '67H Receives Prestigious Alumni Association Award
Congratulations to Hon. George Singal '67H, who was selected to receive the Alumni Career Award, the University of Maine Alumni Association's highest honor!
Singal has had a long, distinguished career in law. Singal arrived in the U.S. as a young immigrant following World War II. He rose in his profession to become a United States District Court judge.
In 2019, U.S. Supreme Court Chief Justice John Roberts appointed Singal to the Foreign Intelligence Surveillance Court along with his District Court duties. In that role, Singal reviews and acts on government requests for electronic surveillance, physical searches, and other matters related to foreign intelligence gathering.
Click here to view the full list of 2021 Alumni Achievement Award winners.