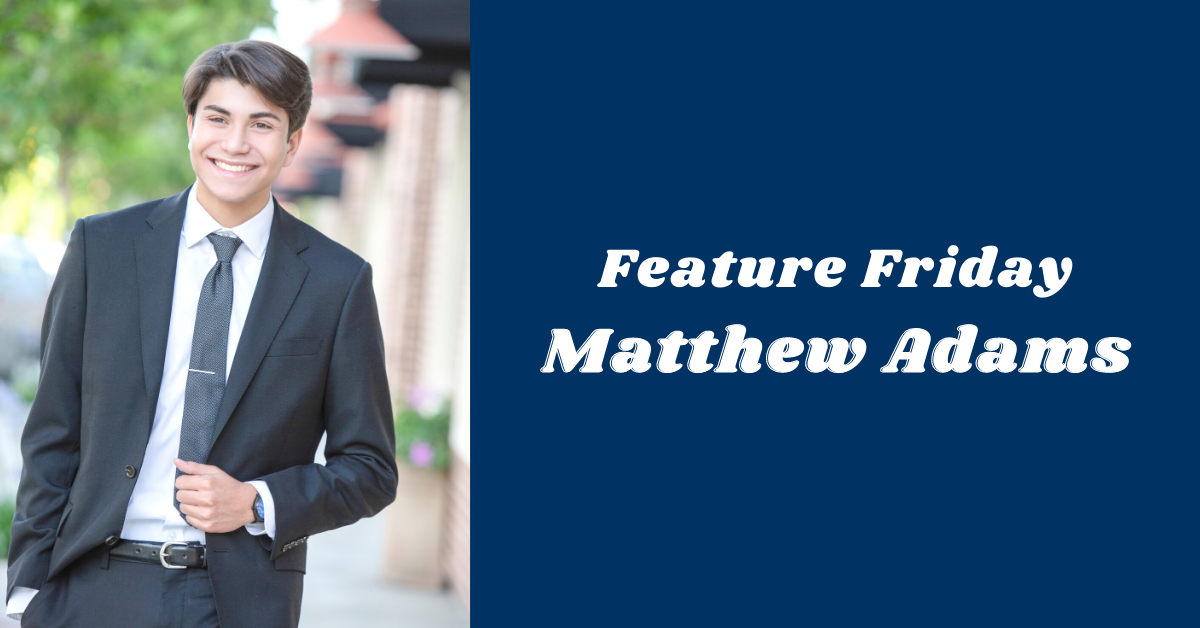 Feature Friday: Matthew Adams '24
The Honors College's Feature Friday series highlights an Honors student every Friday and shares a little bit about their experiences in Honors and at the University of Maine.
This week, our feature is on Matthew Adams. Matthew is a first-year computer engineering major from Irvine, California.
Matthew expressed his gratitude for the Honors faculty, stating, "I am grateful for my Honors professors. They are extremely nice and make themselves available to students. My professors help me to dig deeper within myself. I also like the class size which allows for great discussions with my professors and peers."
When asked what his favorite Honors text was, Matthew said, "So far, my favorite text is Rising Out of Hatred by Eli Saslow. I liked this book because the topic is very relevant today. The book was eye opening and I learned a lot from the book and class discussions."
Matthew's favorite things about UMaine are the friends he has made, as well as the state's seasons. "There are a lot of things I like about UMaine. I have made a lot of amazing, kind friends. Coming from California, I especially like the change in seasons and I am embracing my new adventure far from home."
On campus, Matthew's favorite extracurriculars are intramural sports. He described, "I enjoy playing soccer and flag football. It is also a great way to make new friends."