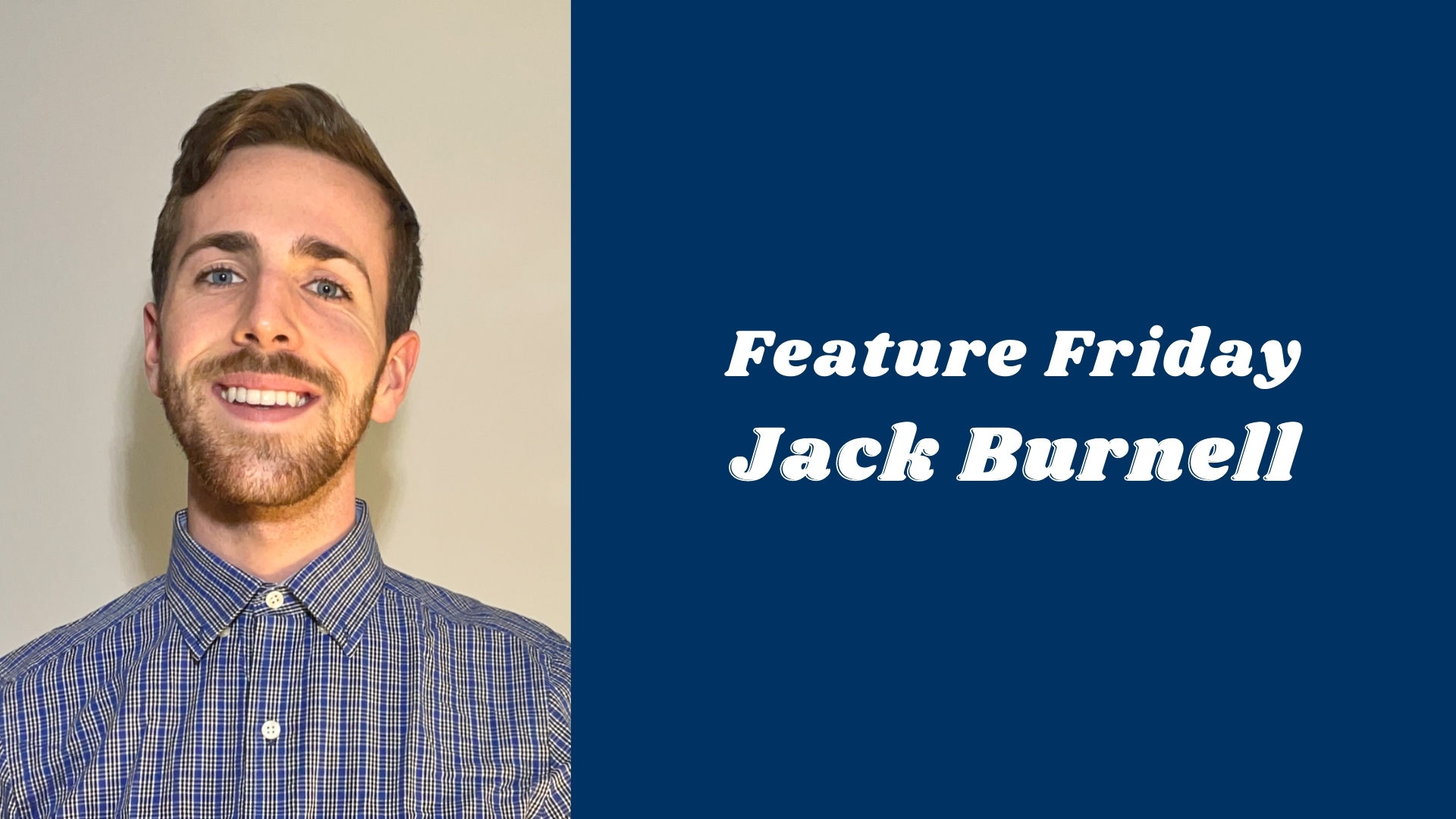 Feature Friday: Jack Burnell '22
The Honors College's Feature Friday series highlights an Honors student every Friday and shares a little bit about their experiences in Honors and at the University of Maine.
This week, our feature is on Jack Burnell. Jack is a third-year biochemistry major with a minor in Spanish from Windham, Maine.
Jack appreciates the variation and unique experiences each Honors class has to offer. He stated, "I enjoyed the discussions that I was able to have during the Civilizations sequence with my preceptors and peers. The structure really varied from preceptor to preceptor and from who ended up in the same preceptorial as me. I valued having that variety of new thoughts, ideas, and perspectives each semester as we navigated the different texts."
His favorite Honors text is Silent Spring by Rachel Carson. "The whole Civilizations sequence follows a roughly chronological order and Silent Spring was in 212, so more modern. It was a text that gave a bleak picture of environmental policy in the past and left me thinking, 'What now? Where do we go from here?'
The interaction between humankind and nature– through pollution, climate change, deforestation, etc. – are topics that I find really interesting and topics that far reaching consequences my generation and the next are going to feel. To see how lax laws used to be surrounding the thousands of mass produced chemicals was shameful and made me start to question what systems we have now," said Jack.
Jack's favorite thing about UMaine is the campus spaces. "I love all the peaceful spots around the campus where I can study or just decompress whether that's by the Stillwater River, the third floor of the library, or Littlefield Garden, which is definitely my favorite place on campus. Any random picnic table will do too, I appreciate any fresh air that I can get," he described.
Jack is active on campus, participating in research and a number of extracurricular activities. He noted, "I'm a member of Dr. Julie Gosse's laboratory in Hitchner Hall where we're looking at the effects of cetylpyridinium chloride, an antimicrobial compound, on immune cells. I'm lucky to have received funding to continue this work with my labmates during this summer. It'll be my first summer spent in Orono and I'm looking forward to the weather getting nicer.
I'm also the Vice President of the Spanish Language Club where I get to chat with peers and anyone else looking to practice their speaking skills. I'm also the VP of the Maine Society of Microbiology Club and I was previously a WMEB 91.9 radio show host before the pandemic."