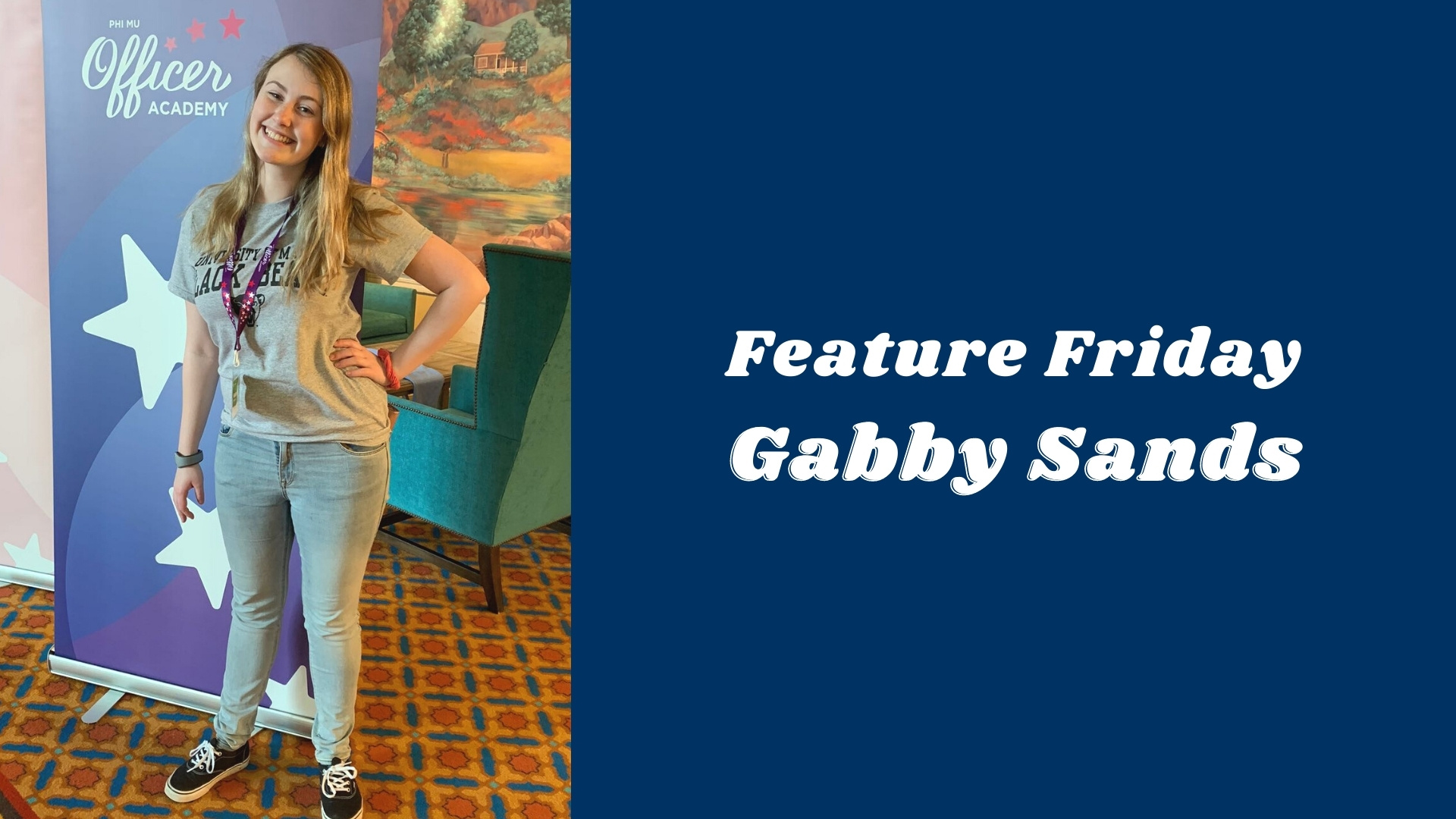 Feature Friday: Gabby Sands '22
The Honors College's Feature Friday series highlights an Honors student every Friday and shares a little bit about their experiences in Honors and at the University of Maine.
This week, our feature is on Gabby Sands. Gabby is a fourth-year psychology and business administration double major. She is from Plymouth, Maine.
Gabby's favorite part of being in the Honors College is the community it provides. "You get the opportunity to interact with vastly diverse people, ideas, and opportunities. From traveling to reading ancient novels to meeting new people at events – there are a ton of ways to engage in self-growth and community.
In addition, some of my closest friends are Honors students from different disciplines – from Marine Science, to Mechanical Engineering, to Environmental Science!" said Gabby.
Her favorite Honors text is Frankenstein by Mary Shelley. "I think it's a beautifully written story about monstrous humans and the creations that come from them.
As someone who engages in research, it's an excellent book to remind people to be ethical and to consider their implications when engaging in research. Plus, I love how the book engages with the overall thematic question – are we born evil or are we made evil?" Gabby described.
Gabby values the numerous opportunities available to students at UMaine. "Whether it's through outdoor exploration, service activities, intramural sports, or research projects, there is always a way to get involved and meet new people," she noted.
Gabby is currently working on her Honors thesis, advised by Professor Emily Haigh. "My thesis project is on Interpersonal Emotion Regulation (IER) – i.e. using our social resources (e.g. friends, family, etc.) to control our emotions, thoughts, and behaviors.
The purpose of this project is to discover whether IER has an effect on mood over a period of time and whether gender plays a role in the effect," described Gabby.