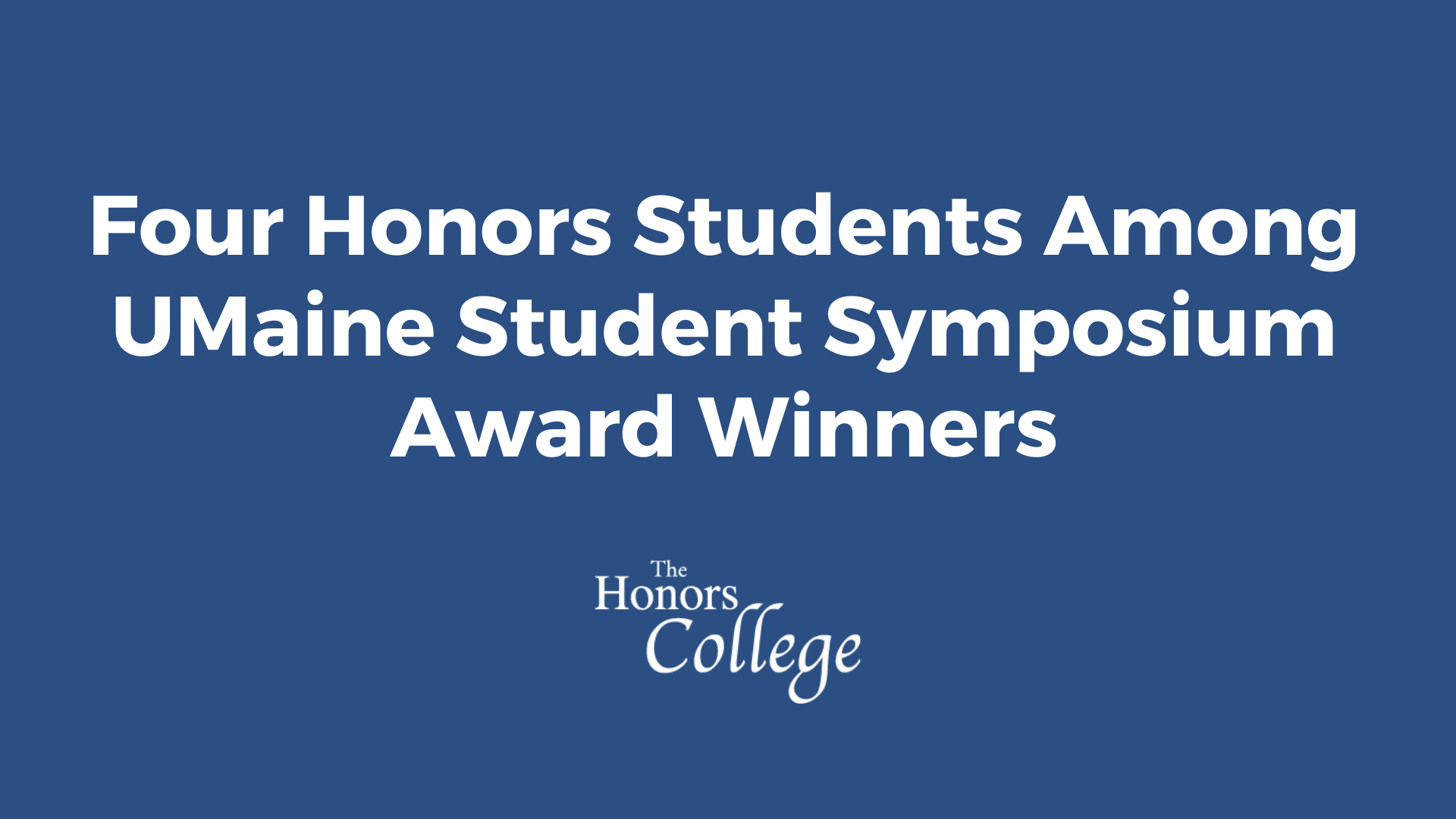 Four Honors Students Among 2021 UMaine Student Symposium Award Winners
On April 16, 2021, 569 students showcased 338 research and creative works at the 2021 University of Maine Student Symposium (UMSS). Four Honors students were recognized among the ten undergraduate award winners.
Top Award in Business: Jazlyn Dumas '21, "The Importance of a Checkmark: An Investigation into the Perceptions of Social Media Verification and its Effects on Consumer Trust," advised by Stefano Tijerina
Top Award in Education: Tom Adams '21, "An Analysis of Citizenship Education Efforts in Maine Middle Schools," advised by Rebecca Buchanan.
Top Award in Engineering and Information Sciences: Josh Hamilton '21, "Tuning CNF Fibril Orientation for Tissue Integration Applications," advised by Karissa Tilbury
Top Award in Social Sciences: Aaron Dustin '22, "Mediation of the Religion Prejudice Link," advised by Jordan LaBouff
Congratulations to these students for their outstanding research and presentations! Click here to view the full list of graduate and undergraduate UMSS awardees.