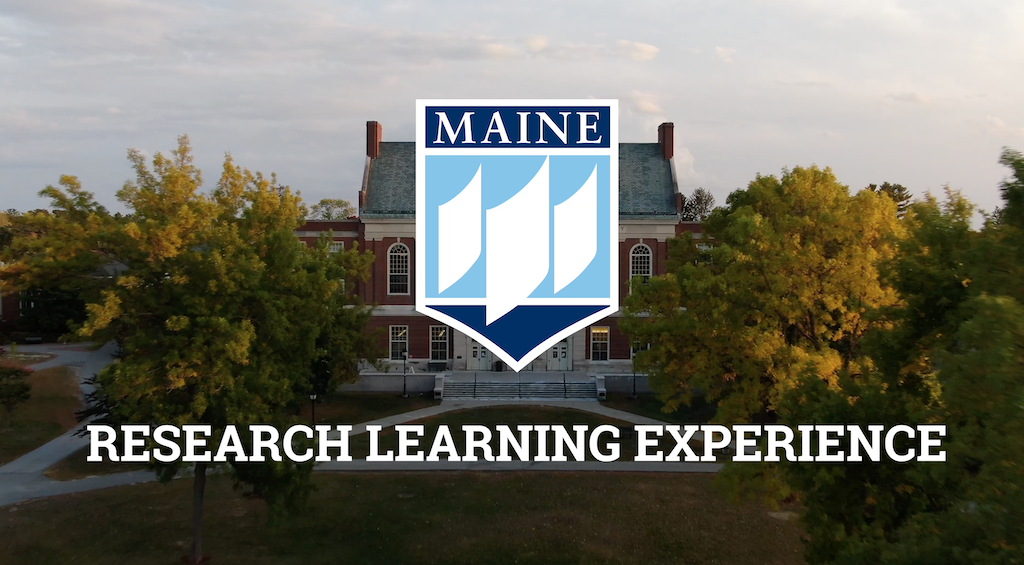 Honors Students and Alumni Featured in University RLE Launch
In a week-long celebration of student research and independent creative works, The University of Maine highlighted multiple UMaine Honors students and their remarkable efforts in collaborative research. The Research Learning Experience (RLE), a new university-wide initiative supported by the Harold Alfond Foundation, invites incoming first-year students to engage in a variety of different hands-on learning opportunities.
Many current Honors students, as well as a few Honors Alumni, participated in panels, presentations, and performances during the University's RLE Bridge Week. Bridge Week brought attention to both the research projects and creative works being curated and managed by undergraduate students across campus.
Congratulations to Lara Chern, Kelsey Davis, Alyson Haley, Abigail Muscat, Allison O'Neil, Elaine Thomas, Katie Tims, and Basel White!
Click here to read the full story and view each person's feature video!