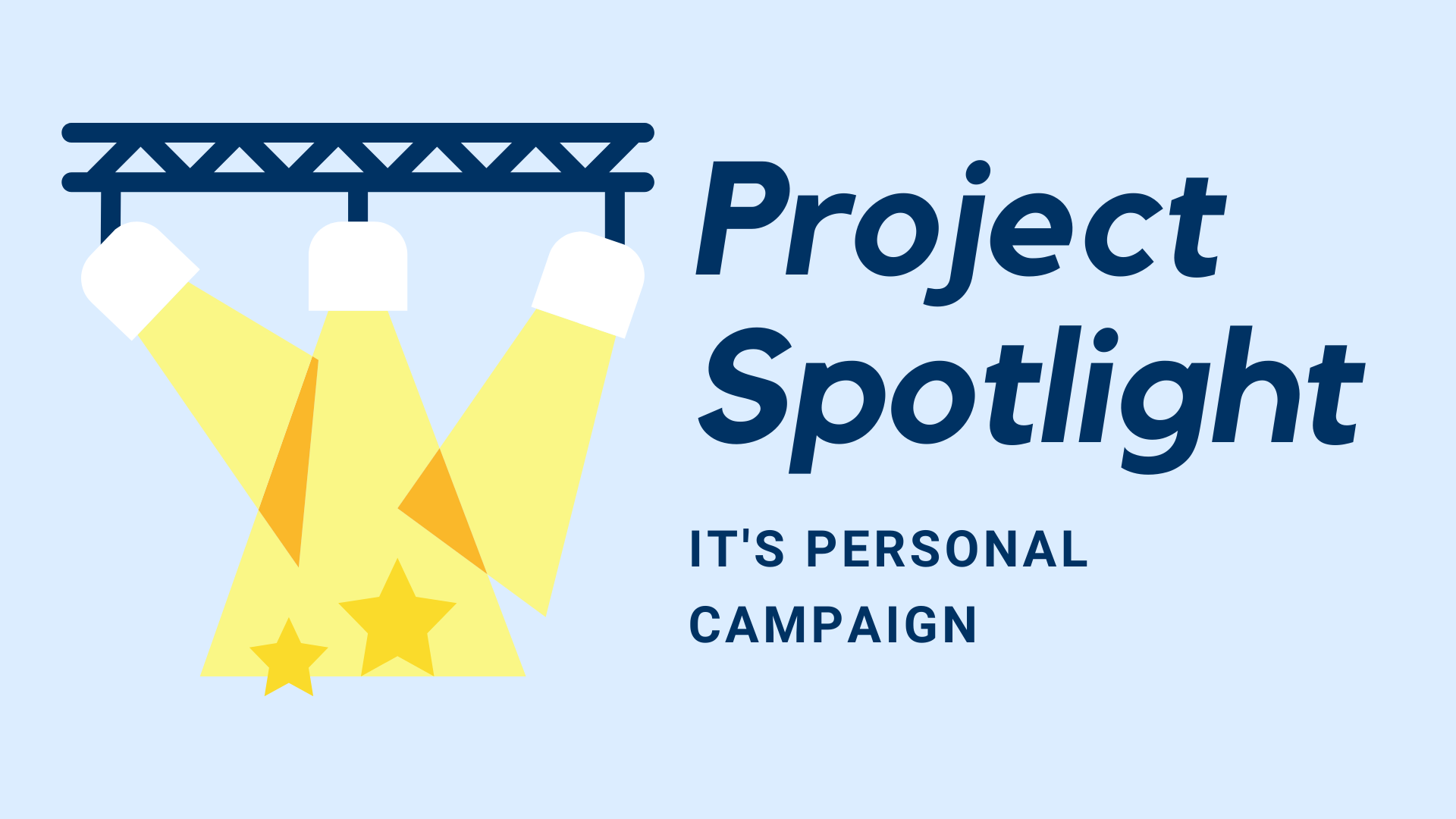 Project Spotlight: It's Personal Campaign Final Designs & Step Forward
Project Spotlight
is a monthly series dedicated to sharing outstanding Honors projects, both in and out of the classroom. This month, we are highlighting the It's Personal Campaign and winner of their recent Design Contest, Renn Poirer.
---
After a wildly successful pilot year, the It's Personal Campaign continues to make efforts to raise awareness for the Black Bear Exchange campus food pantry, reduce the stigma surrounding food insecurity and the use of food assistance, and support the needs of our local community. 
Seeking unique designs from student-artists across the campus, Renn Poirer has been selected as the winner of the It's Personal Campaign Design Contest! Her winning graphic, pictured left, features a black bear brushing his teeth. 
The It's Personal Campaign now turns their attention to their annual drive to collect personal care products (shampoo, body soap, deodorant, feminine hygiene products, etc.). Student groups, departments, and organizations across campus are forming teams to race to collect as many items as possible – with the competition culminating on the week of Giving Tuesday. Each participating team will receive a reusable tote bag, branded with Renn's graphic, as a memento at the end of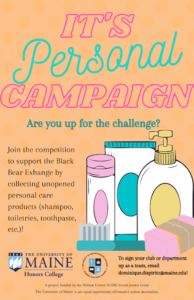 the competition. The team that brings in the most personal care products by their pickup date will win an illustrious and highly coveted trophy!
This work could not be done without wonderful partnerships with the Black Bear Exchange and Hannaford, and support from the Wilson Center's SCOPE Grant.
Join the competition to help us raise awareness, collect resources to meet the daily, basic needs of fellow black bears, and support our community. If you or your organization is interested in participating, please contact our President, Dominique DiSpirito (dominique.dispirito@maine.edu) to secure a spot in the competition. Feel free to reach out to Dominique with any questions!