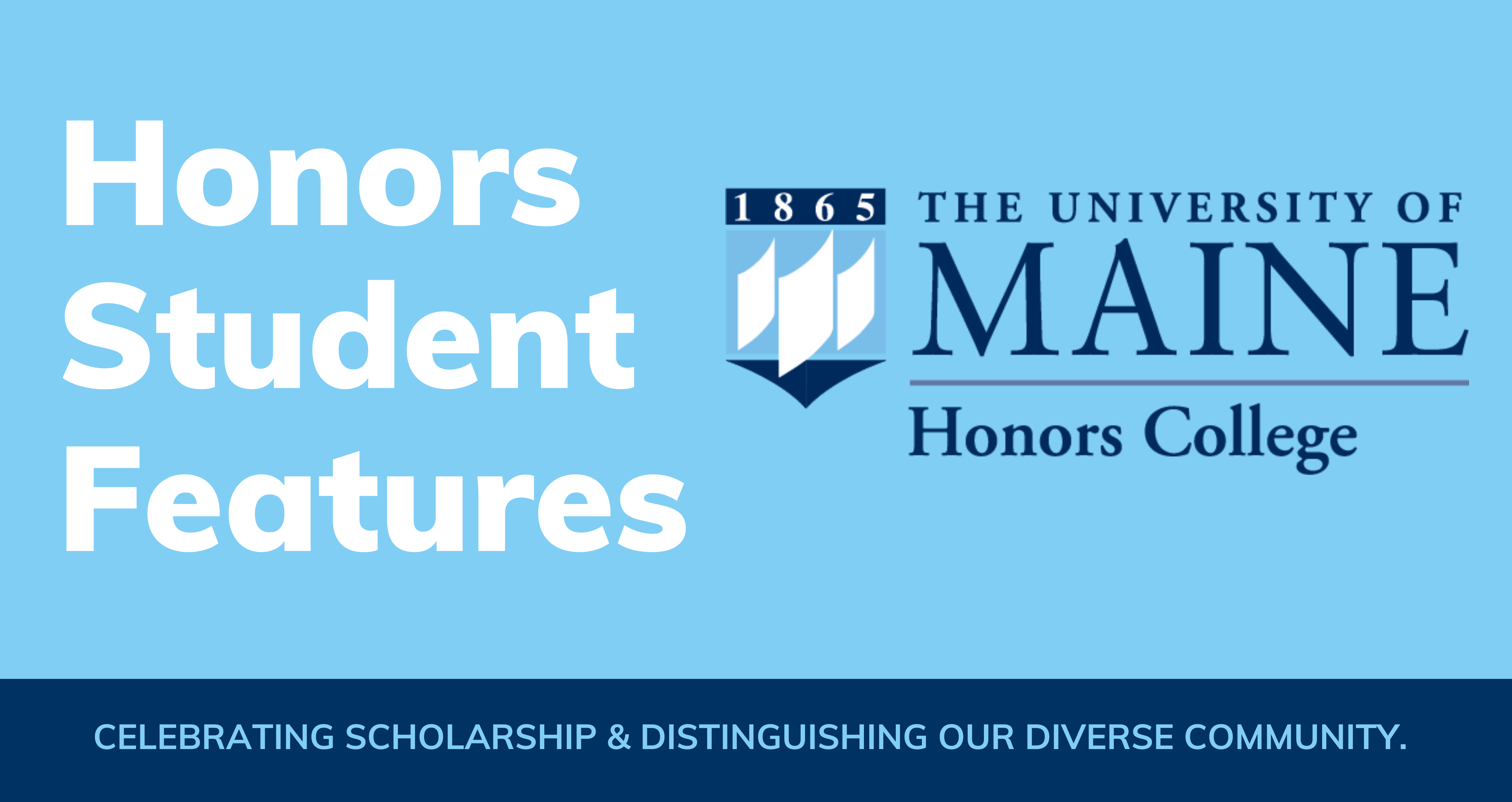 UMaine Honors Students: Teaching for the Future
Maine is one of the many states facing a shortage of teachers, according to the annual U.S. Department of Education report. The UMaine College of Education and Human Development has the state's largest teacher preparation program and, in recent years, has established several initiatives to address this concern. The University of Maine has been working hard to recruit and prepare future teachers – in providing many different teacher preparation programs, giving their students the chance to work in a wide variety of educational situations, and promoting opportunities for loan deferment or loan forgiveness for our future educators.
The College of Education and Human Development, "makes classroom preparation their top priority," shared Erin Kennedy, a first-year Honors student majoring in Elementary Education with Concentration in Child Development. Her choice to pursue education was driven by her desire to impact future generations, noting that teachers can be crucial mentors, advocates, and support systems for students. Kennedy feels that this environment is intrinsic to the College of Education and Human Development, which, "has not only built an extremely supportive environment for students such as myself, but from the start, continuously provided resources and made it known that students are always welcome in their offices and classrooms." She notes too that the UMaine Honors College has made her, "feel increasingly prepared to be in the classroom in the coming years because it has, and will continue to teach me how to explore all aspects and angles of a question, and not simply the most obvious choice."
Many students shared that their courses in the Honors College have helped reinforce the many valuable skills needed as an educator, such as initiating intimate discussions, working with a variety of teaching styles, and sharing discussions at a table with a diversity of opinions. A sophomore Honors student majoring in Elementary Education, Morgan Inman, expressed that the Honors College, "has prepared me to have and lead discussions confidently in a way that I don't think any other class I have taken has," in learning how to elicit responses from peers, and encourage the sharing of ideas and experiences in ways that are meaningful to classrooms of any level.
Tyler Kahkonen is a first-year Honors student majoring in Secondary Education and in History. Kahkonen comes from a family, "full of teachers," and shared that he feels prepared to be in the classroom because his courses at UMaine so far have, "provided different tools to make sure my students can succeed and offer different strategies to connect with my students." The same is true for Patty Andersen, a double major in both Secondary Education and in French and pursuing a minor in Spanish. As second-year student, Andersen has had plenty of opportunities for presentations, speaking, and peer-instruction in her Honors classes and shares that these experiences, "has made me feel more prepared to be in the classroom." She credits the College of Education and Human Development for building her confidence in her future as a teacher, and she cannot wait to share her love for languages and, "show people that learning a language might not be as intimidating as they think!" Another second-year Honors student, Gwenneth Turgeon, studying Secondary Education with a concentration in Life Sciences, adds that a significant way the College of Education and Human Development helps their students is through connecting students with teachers who have real experience in the classroom: "having those opportunities to talk about the experience has been incredibly helpful."
Students shared that UMaine COED prepares students to be in the classroom by creating situations and scenarios that make them feel, "like they are already in the classroom." Jasmyne Coombs, a first-year Honors student studying Elementary Education with a specialization in Special Education, voiced that her fellow peers feel they, "can challenge themselves by being the ones to lead the classroom and facilitate classroom discussions with their peers." As a future educator, Coombs wants, "to be able to be there for my students like they (her teachers) were there for me. I want to show them how much fun learning can be and even though it may be challenging, how rewarding receiving an education can be as well."