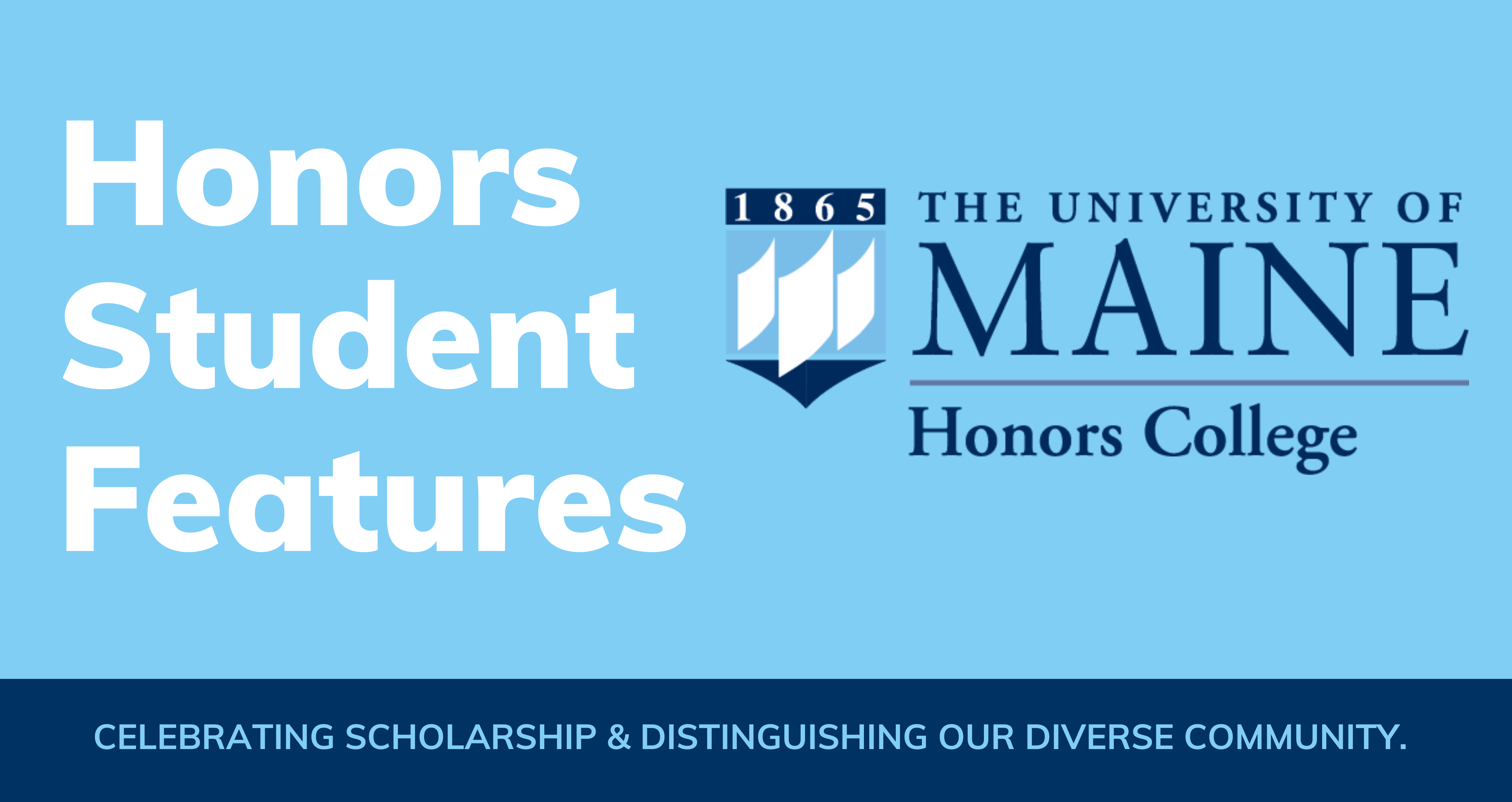 March '22 Honors Student Features
Honors Features
Sydney Brown is a first-year Honors student studying International Affairs and a member of club field hockey. Brown recently donated all of her Honors fall course books to an incoming freshman in-need next year. Brown notes that, "course materials for college can end up being really expensive" and she hopes that by supplying at least her Honors books that "someone won't have to worry about buying all of them, on top of all the textbooks and other things they will need for other courses," and that she, "can just make it a little easier for another person." 
Allie Peary is a fourth-year UMaine nursing student in Honors, working as a research assistant under Dr. Kathryn Robinson, Ph.D, MHA/Ed., RN to study the nursing workforce shortage. She is also a member of the Alpha Lambda Delta Honor Society and the Phi Kappa Phi Honor Society and in her free time she enjoys weightlifting at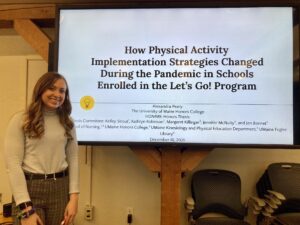 the campus rec center. This winter, Peary defended her Honors thesis, titled "How Physical Activity Implementation Strategies Changed During the Covid-19 Pandemic in Schools Enrolled in the Let's Go! Program." Her thesis earned the distinction of Highest Honors and was also awarded a CUGR Academic Year Fellowship. Peary looks now to present at Sigma's Creating Healthy Work Environments 2022, Washington, D.C Conference as a Rising Star of Research and Scholarship Invited Student Poster recipient and finalize her research for publication.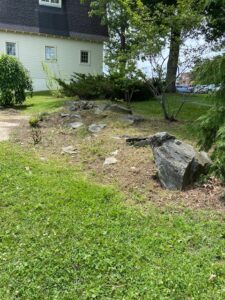 Jessica Hutchinson, another fourth year Honors student, is well known for her eagerness and engagement in the Honors College community. When she is not studying as an Environmental Horticulture major, with a concentration in Sustainable Horticulture, she is involved with the Horticulture Club, French Club, the FAROG (Franco American Resource Opportunity Group), and the Honors College Student Advisory Board (SAB). During her past four years at UMaine, she has grown to love the community within the Honors College and horticulture program.  Hutchinson shares that, "volunteering is also an important part of my life," and has been able to dedicate time to the Black Bear Exchange, the Bangor Homeless Shelter, and also join SAB as part of the Maine Day Meal Packout Committee.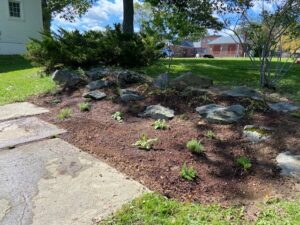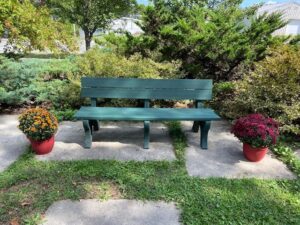 As the former president of the Horticulture Club, Hutchinson also led volunteer landscape projects across campus. In her free time she enjoys running, painting, and baking and looks forward to continuing to pursue sustainable environmental research after graduation.
Join Jess, and other community volunteers, this April 28th for the annual Maine Day Meal Packout to pack thousands of meals to be sent to those in need across the state.
Jacob Chaplin is a second-year Honors student, majoring in Political Science with minors in Leadership Studies, Legal Studies, and Business Administration. Chaplin serves as Vice President of the Honors Advisory Council, FEPC Chair within Student Government, a Leadership mentor in the Emerging Leaders Program, and is also a member of the student organization Divest UMS.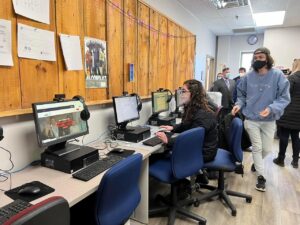 As part of Professor Rob Glover's year-long Engaged Policy Studies course, Chaplin has spent time working with the Maine Recovery Advocacy Project (ME-RAP). This organization facilitates community events, gathers resources, and advocates (at the state level) for harm reduction and recovery centered drug policies. ME-RAP recently launched a first-of-its-kind statewide survey in Maine, looking at the experience of those in recovery from substance use disorder in Maine and the types of policies that can support Mainers on their path to recovery. Any Maine resident over the age of 18 can take the survey at www.lifeinrecoveryinmaine.com. Chaplin was able to join other students in the Political Science department at the Augusta Recovery Reentry Center (ARRC) for its grand opening this past weekend, to promote the statewide survey. 
This team was also recently at the Augusta Civic Center, volunteering at a Black Balloon Memorial service for the 636 Mainers lost to overdose in 2021. Through his involvement with ME-RAP, Chaplin was also given the opportunity to testify in front of the criminal justice committee at the State House on behalf of a currently incarcerated member of ME-RAP. "Jacob has thrown himself into all sorts of public-facing roles to advocate for stronger policy in this area and to promote research to better understand the issue," recognizes Dr. Rob Glover, Professor of Political Science and preceptor in Honors. Glover and Chaplin are working, in collaboration with the Maine Dept. of Corrections and the Maine Prisoner Reentry Network, to find funding that can extend the survey to those who are currently incarcerated. Chaplin shares that, "ME-RAP has shown me the human aspect of the current "apocalypse" of the SUD crisis and demonstrated to me the need to be a volunteer, community member, and ally."