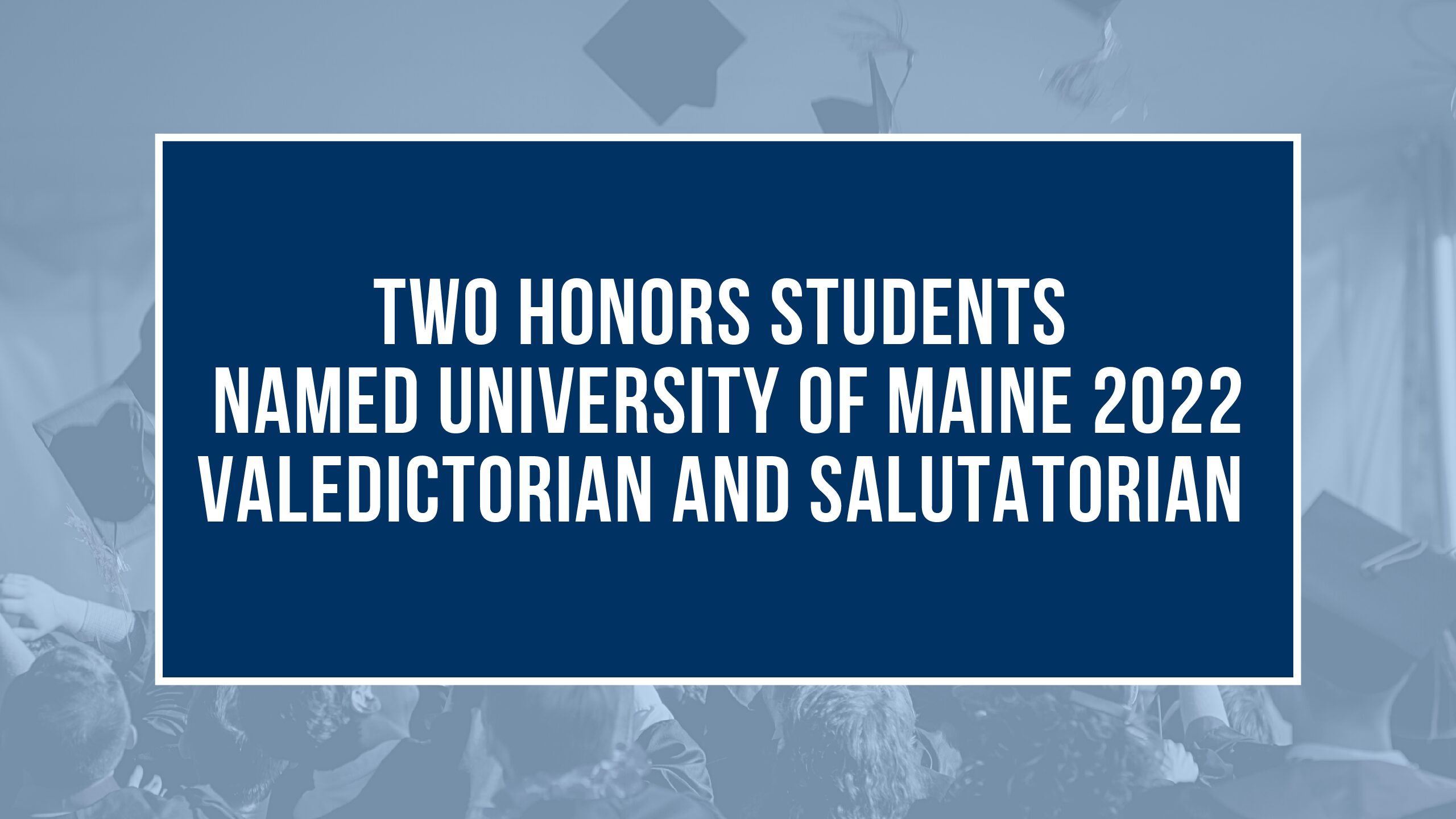 Dominique DiSpirito Named 2022 University of Maine Valedictorian; Maxwell Burtis Named Salutatorian
The Honors College is very pleased to announce that Dominique DiSpirito has been selected as the Valedictorian and Maxwell Burtis as the Salutatorian for the University of Maine graduating class of 2022.
Dominique is a political science major in Honors. She was recognized as the 2021 Truman Scholar, received the 2021 Outstanding Student Contribution to Sustainability Solutions from the Mitchell Center, 2021 Heart and Soul Award from the Maine Campus Compact, 2021 Servant Heart Scholarship from the Bodwell Center for Service and Volunteerism, and many others. Dominique has also served as the 2021 President of All Maine Women and the President of the Honors College Student Advisory Board. She will soon defend her Honors thesis, titled "A Study on the Future of Food Recycling Laws in Maine." Congratulations Dominique!!
Maxwell Burtis is a mechanical engineering major in Honors and is also the co-founder and chief technology officer of Ferda Farms – a scaling oyster farm driven by innovative and sustainable aquaculture practices. He recently presented his research at the 2021 Glaciological Society Global Seminar Series, received the 1st place prize and innovation prize at 2019 Maine Business Challenge for his work with Ferda Farms. Max has served as the President of Pi Tau Sigma Mechanical Engineering Honor Society, the President of Class of 2022 Council, is a member of Senior Skulls Society, and is very involved in the Maine Bound Adventure Center. Max's Honors thesis focuses on the research he did in the summer of 2021 with the Juneau Icefield Research Program investigating the use of lighter-than-air drones for arctic research. 
Shout till the rafters ring and congratulations to Dominique and Max!!