Study Away Reflections: Yin Chiu '10 (Galway, Ireland)
During the Spring 2009 semester, Yin Chiu '10 studied at the National University of Ireland in Galway. Here's her reflection on that experience: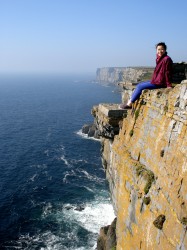 Before my experience abroad in Ireland, I pictured a beautiful landscape of green fields stretching for miles, checkered with dry stone walls and spotted with sheep and thatched-roof cottages. I suspected the Irish to be very sociable people with charming personalities who love their tea, beer and potatoes. I imagined myself in a small town wearing lamb wool sweaters and spending my evenings in the local pub enjoying a pint of Guinness and traditional Irish music.
Almost everything I envisioned was correct. Upon my arrival, I was delighted by the serene rural setting that consists of lush green grass, stone walls, sheep, ruins, and small cottages on the way to my study abroad destination, Galway. The taste of rural Ireland was short-lived as the bus ride was just over an hour. Galway is a college town popular with students, writers and artists. In fact, the National University of Ireland, Galway is the most popular study abroad destination for American students. With that said, immersing myself into the Irish culture was not as easy as I thought it would be. Every night, the waterfront or downtown area is populated with tourists and American students. In my efforts to avoid that scene, I spent most of my evenings in the more local pubs outside the city center. The atmosphere in the pub was what I expected, a quiet pint of Guinness with the company of a few friends exchanging ideas and stories with the friendly locals, and admiring the local musicians pouring their heart out through their instruments.
I didn't experience a culture shock until a month after I arrived. By then, I had become friends with a few Irish students, joined several clubs and societies on campus, and stayed with a couple Irish families. I was surprised by how our generation of Irish students is strongly influenced by the American culture. They idolize the same celebrities, listen to the same music, and watch the same television shows. In my first family stay weekend, I spent most of my time with the kids of the family watching their favorite shows The Simpsons, Big Brother and The Hills. Living with Irish college students, I noticed that they seemed to enjoy the same shows, in particular the American reality TV shows. I was a bit disturbed by this since none of those shows are either a positive influence or an accurate representation of the American culture. It disturbs me that they believe the characters in these shows portray the American people and I would find myself educating them about the true realities of American culture. Nevertheless, our generation of Irish students idolizes these reality TV icons. I was hoping to experience a unique Irish pop culture, but to my disappointment, it was strongly influenced by the American pop culture.
The biggest difference I found between the Irish and American culture is how they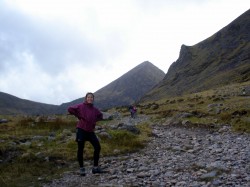 value and spend their leisure time. The Irish are known world wide to be social people because they treasure their leisure time. They live for the craic, which means fun or good times. The popular venue for craic is the pub to no surprise. Traditionally, the pub is an intimate setting where family and friends catch up on each other's lives and enjoy the present, which is why pubs are found in every town in Ireland. The craic is much more formal in the family house setting where family members and guests gather and converse with little disturbance over a cup of tea.
As far as Irish students go, they seem to dedicate most of their time with clubs and organizations and friends instead of studying and preparing for class. In fact, a hefty third of the students stop attending class after the first couple of week of classes. In the evenings, the students gather in the bars and clubs of the lively downtown area until the late night hours. I was in awe by much these students socialize and party throughout the week, and I say this with utmost respect. It takes skill to balance a full course load that includes study time and extracurricular obligations with frequent social outings. To these students, college is the time of their life to party and be wild. They unleash themselves from a minimum of two years of grueling preparation for the Leaving Cert, a standardized exam that determines what schools they can attend and more importantly which fields of study they can pursue. The Leaving Cert is the most important exam an Irish student has to take. After they have taken the exam and been accepted into a college, a heavy weight is lifted from their shoulders and these students justify placing the craic as their first priority over academics with these early accomplishments.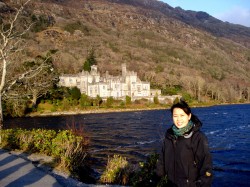 As American college students, we have to decide what to do with our future, more or less. The Irish students have already chosen and prepared for their specialized study before they entered college in high school. Unlike them, we have to decide what we want to study on top of focusing on our courses. I believe that is one reason why our college lifestyle is different. Another reason why is our mentality on what it takes to become successful. I've been told too often by parents and advisors that I need to stand out to be successful. Throughout high school, I was involved in many clubs and sports, worked hard to receive A's in all my classes, studied for SAT's, took all AP courses, and applied to summer programs all so I can attend a good university. Once in college, I started applying for summer internships to build a strong resume. It is ingrained in my head to be efficient with my time by doing things that would better me as a student or job candidate. This is why my social life is not nearly as active as the Irish students'. I'll spend time to chat with my close friends and go out on a few dinner dates with them, but adding three bar nights a week on top of that seems nearly impossible for me.
After looking back at my study abroad experience, I'm glad I chose Ireland as my study abroad destination. The difference between the Irish and American culture I mentioned above is the reason why Ireland is the perfect study abroad destination for me. I gained a new social outlook. No matter the situation, always have the craic with family and friends. Ever since my return to the U.S., I have been spending quality time with my friends and family, more so than I have ever done before. I take the time to celebrate my successes and worry less about my future. My study abroad experience will help me gain a more fulfilling college experience and adopt a healthier stress-free lifestyle.
Yin submitted this essay and these pictures to fulfill the requirements for a Tutorial Alternative, an opportunity for students to waive the third-year tutorial requirement if they study away from UMaine and fulfill certain requirements. More information is available here.