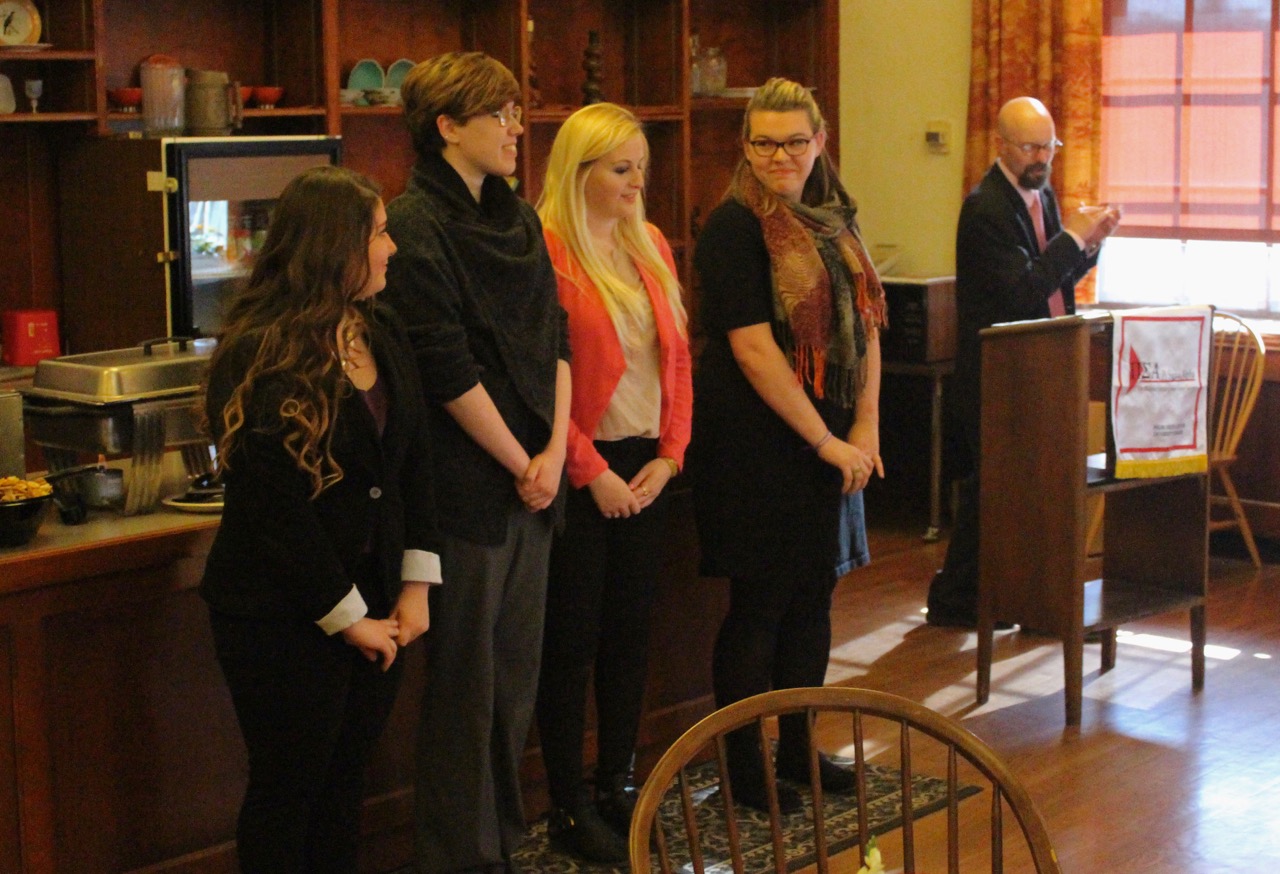 Three Honors students win new Political Science award
Congratulations to Honors students, Allyson Eslin and Jaymi Thiabult, who were among the five recipients of the Dr. John Mitchell Nickerson '59 Memorial Scholarship.
This year was the first year that the Political Science Department was able to award the Dr. John Mitchell Nickerson '59 Memorial Scholarship to students. These scholarships are made possible by an extremely generous $2 million bequest from the late Dr. Nickerson who graduated from the University of Maine in 1959 and taught political science and public administration courses at the University of Maine's Orono and Augusta campuses from 1970 until 2012.
This competitive award is given to juniors and seniors majoring in political science who are residents of the State of Maine, who have demonstrated scholarship of the highest order, and who have the greatest potential to serve the public unselfishly.
Professor Mark Brewer presented this year's Nickerson Scholars: Miranda Roberts, Allyson Eslin, Jaymi Thiabult, and Madison Waterman. Isabella DiPhilippo is the fifth Nickerson Scholar but was unable to attend the ceremony as she is studying abroad in Spain currently.
University of Maine Political Science Department announces first class of Nickerson Scholarship recipients