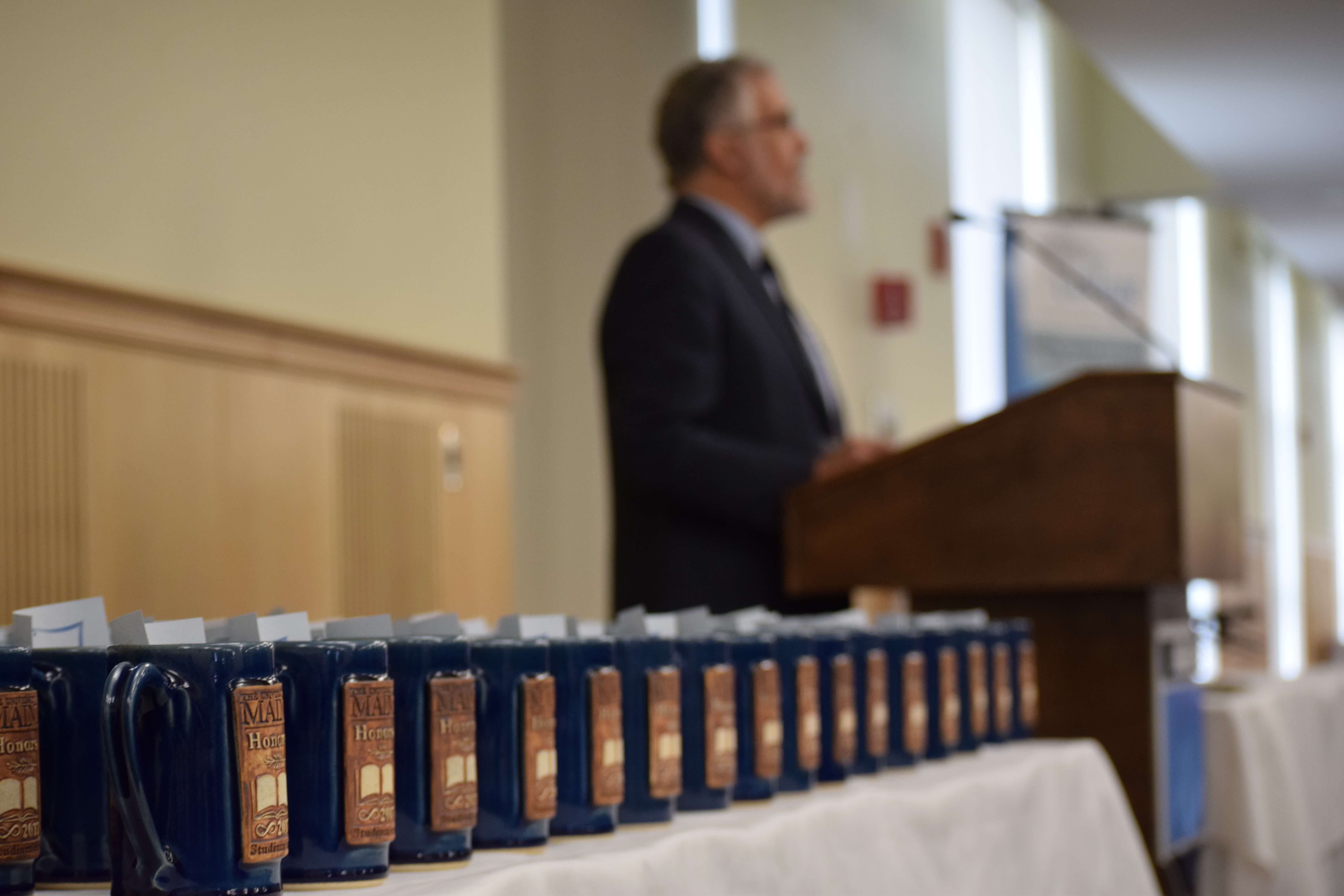 Honors Graduate Celebration
The annual celebration of Honors students and faculty was held on May 12th in the Wells Conference Center, and showcased students of interdisciplinary majors completing their Honors requirements. The Honors Thesis, a final requirement to graduate with Honors, is the culmination of HON 498 and HON 499 thesis courses, and a partnership with faculty members. Each thesis represents a student's particular interest, and countless hours of research, writing, and creation. For 2017, we recognized 88 seniors that had completed or are in the final stages of thesis completion, and their dedicated advising faculty that worked to make each project a reality.
Each student was personally congratulated with a certificate, medallion of the Honors logo (to be worn at graduation) and a "vase" as part of the Honors Celebration tradition.