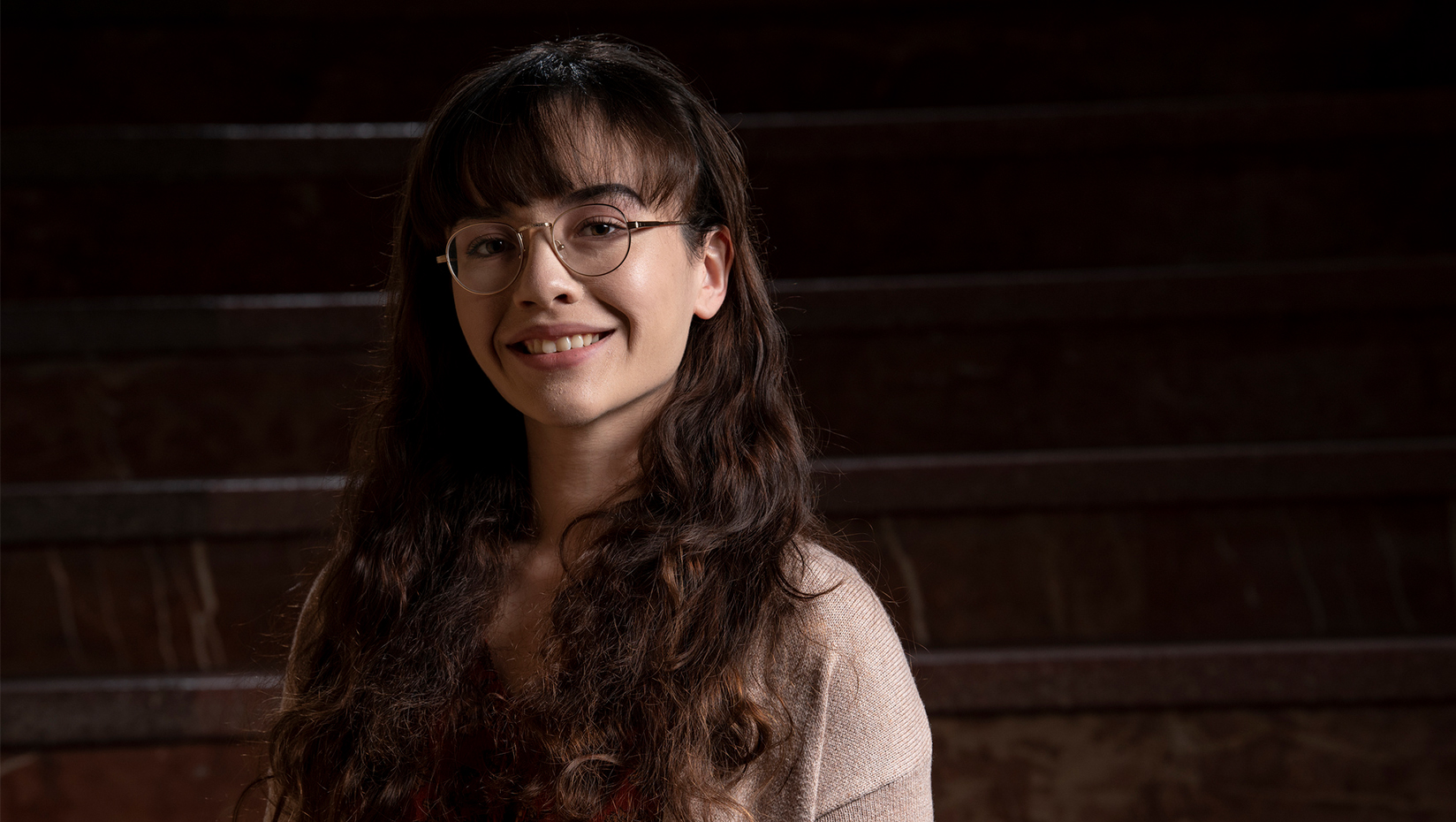 Senior Honors Student Kimberly Crowley Receives the McGillicuddy Fellowship
Kimberly Crowley, a senior in Honors and CLAS received the inaugural 2018-2019 McGillicuddy Humanities Center Undergraduate Fellowship for her work with Dr. Jennie Woodard on poetry writing as therapy. Her honors thesis is a hybrid of creative work (her own personal poetry) as well as research on writing as a form of therapy. She presented on poetry at this year's National Collegiate Honors Council Conference (NCHC) and had previously participated in a poetry master class at the 2016 NCHC conference. She will defend her thesis in the spring of 2019.
This award is given to two gifted students in the humanities to engage in their own research and creative activity while they are at the University of Maine. Awardees are expected to act as a humanities ambassador, helping others students see the value of their interest in humanities work. Most importantly awardees are asked to be a force of love of their own work and continue their research with passion and vigor.
Congratulations Kim!