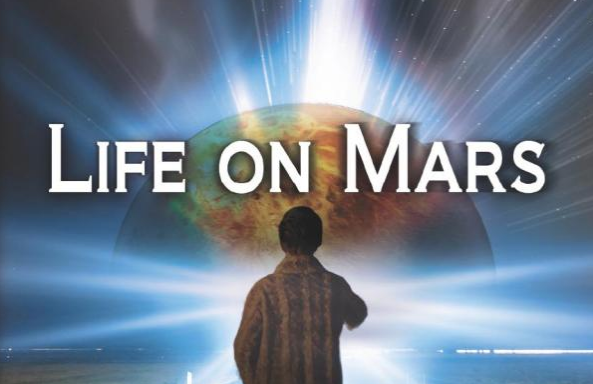 Honors Preceptor Dr. Robert Klose Releases New Book
Congratulations to Honors Preceptor Dr. Robert Klose on the release of his latest book, Life on Mars.
Life on Mars, a Novel for our Political Times Offers a Unique Blend of Sci-Fi, Absurdism and Social Satire

Robert Klose's sixth book — and second novel — is his most pointed and daring.

Life on Mars (July 2019) takes a satirical look at evolution vs. Intelligent Design — a sort of feint by anti-evolutionists to get creationism into the classroom by assiduously avoiding the mention of God. Instead, reference is made to a "higher" or "superior" intelligence. But what if the Intelligent Design folks are right and the evolutionists are wrong?

In something of an absurdist recap of the Scopes Trial, a college professor is taken to task by the government for teaching evolution in contravention of the religious principles of the newly established Theocratic Union of American States.  The story's conceit is this: what if the scientists are wrong and the evangelicals are right, and life on earth is the product of a higher intelligence?  However, no one is prepared for who — or what — this intelligence turns out to be. With wit, colorful characters, and biting dialog, Klose, in the words of novelist Monica Wood, "…sheds the cleansing light of comedy on our pitiful times."
Life on Mars is available at all major booksellers, including Black Rose Writing, Amazon, and Barnes & Noble.