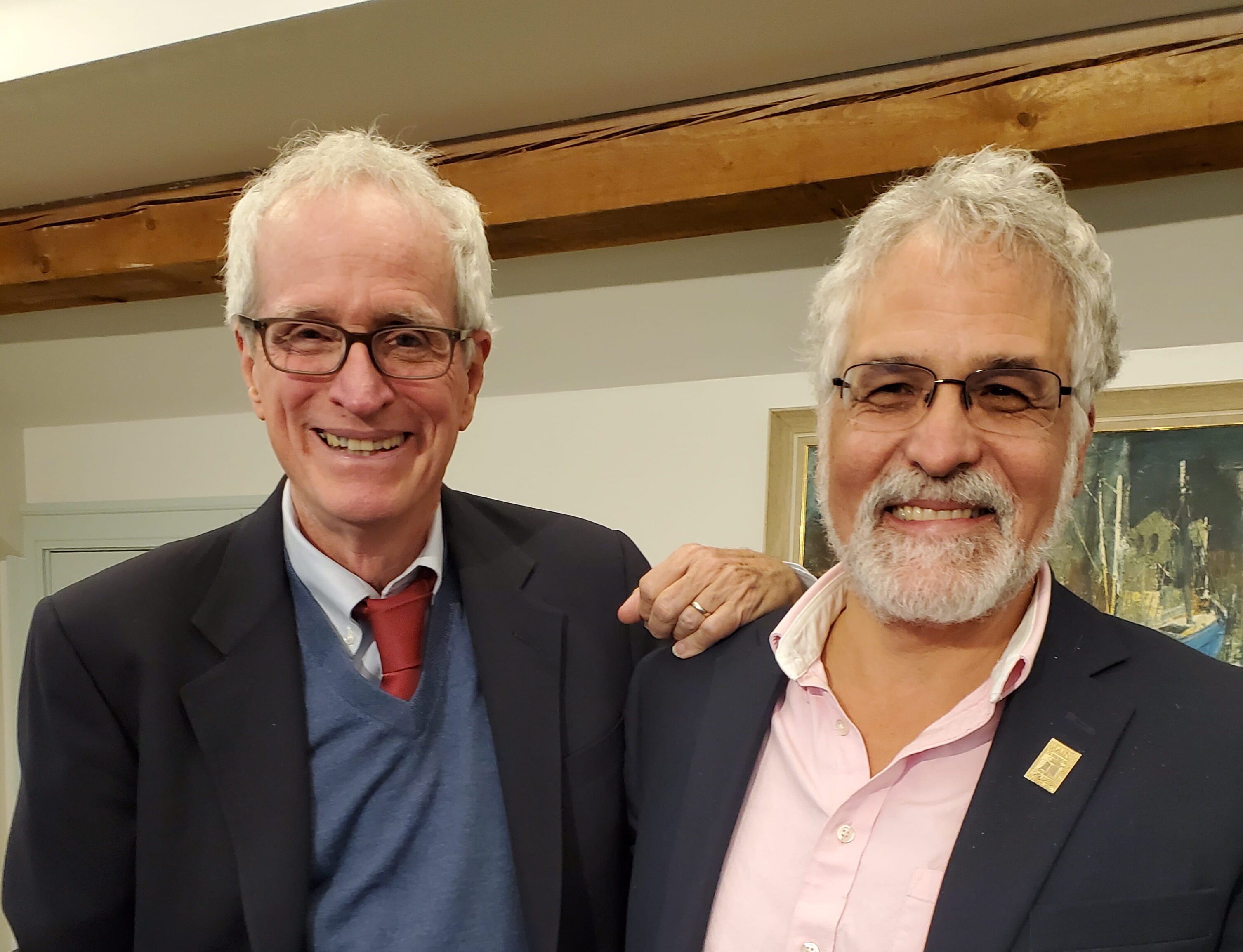 Honors Alumnus Jim Tierney '69 Visits UMaine
University of Maine Honors alumnus, James (Jim) Tierney '69, joined the Honors College and the UMaine Political Science department on campus for a visit on Tuesday, Oct. 2 and Wednesday, Oct. 3!
Tierney served in the Maine State Legislature and was Maine's Attorney General from 1981 to 1990. He is now part of the faculty of Harvard Law School and taught at Columbia Law School from 2000 to 2016, where he was the Director of the National State Attorney General Program.
On Tuesday afternoon, Tierney gave an excellent lecture on the modern era of the United States Supreme Court, titled "Kavanaugh and the Return to the Gilded Age of the Supreme Court."
During his visit, he stopped by a number of classes, including Professor Robert Ballingal's American Constitutional Law class, Professor Amy Fried's Women and Politics class, and Professor Kathleen Ellis' Honors tutorial (Dangerous Texts: Censorship in a Free Society).
Tierney also took the time to meet with a number of Political Science and Honors students and faculty throughout his visit! It is always so great to have our students meet such accomplished Honors alumni and learn about their work.