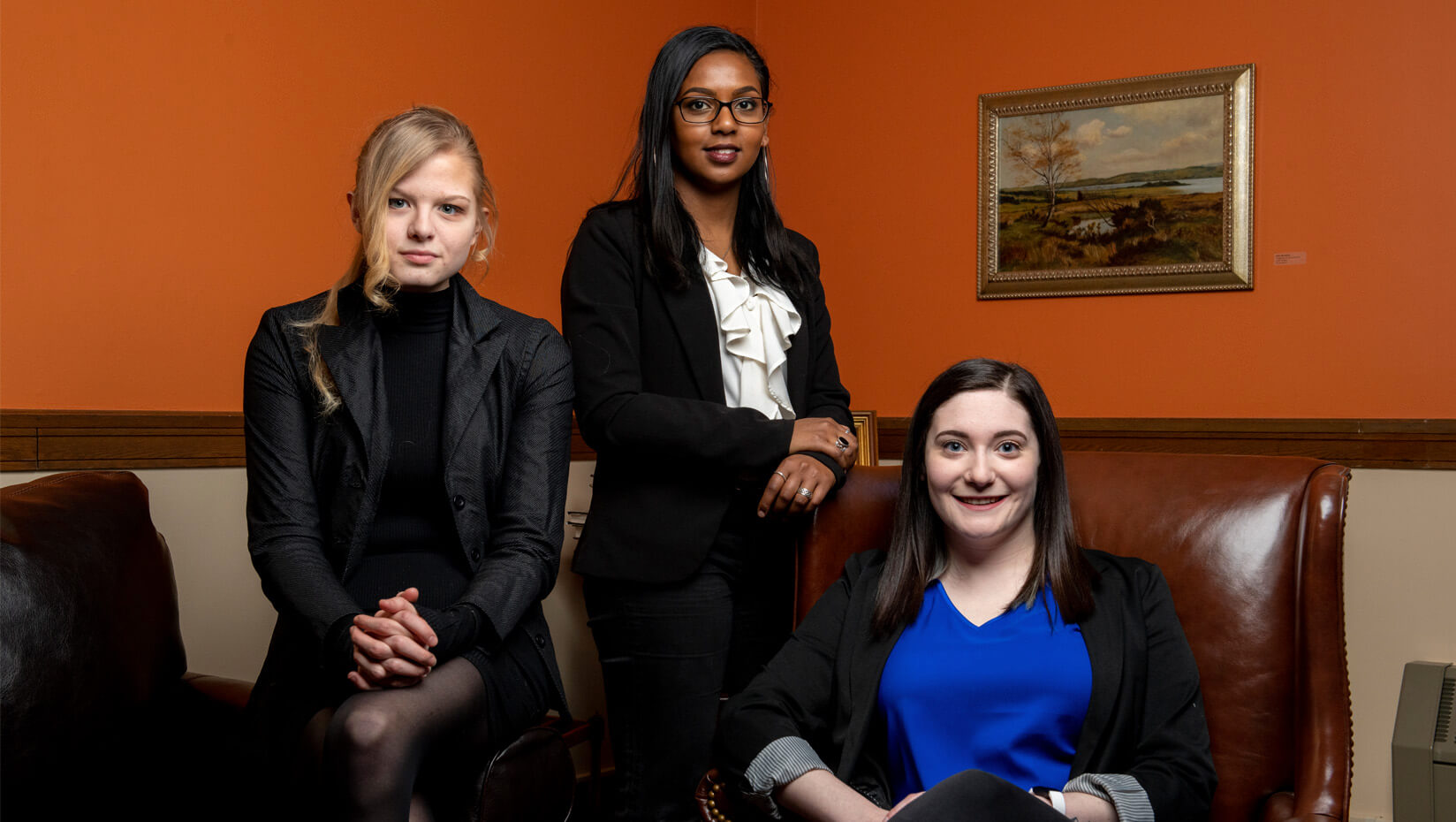 2 Honors Students Among Spring 2020 McGillicuddy Fellows
UMaine Honors students Ivy Flessen and Bria Lamonica are two of the 2020 Spring-Fall Clement and Linda McGillicuddy Humanities Center undergraduate fellows. UMaine student Leela Stockley was also awarded a fellowship. Fellows receive $4,000 a semester for two consecutive semesters while they work on their chosen humanities projects and serve as humanities ambassadors to peers, the campus and beyond.
Ivy Flessen is a third-year political science major, with minors in legal studies, ethics and political philosophy. She is currently working on her Honors thesis, "The Morality of the Life of the Mind in Plato's Dialogues."
Bria Lamonica is a third-year English major with a concentration in creative writing and a minor in psychology. Her Honors thesis is titled "Out of Darkness: Contemporary Feminist Poetry," in which she plans to use poetry to fight oppression and speak up for women who cannot speak for themselves.
Congrats to all of the students honored with this year's fellowships! Click here to read more about all of this year's McGillicuddy Fellows on UMaine News.