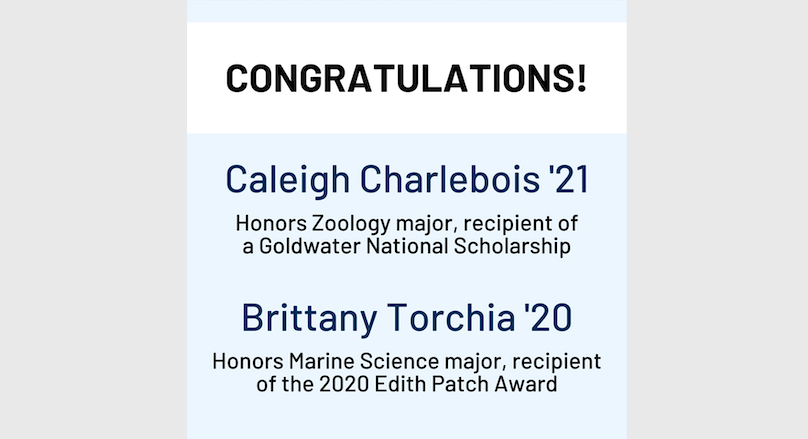 Charlebois '21 and Torchia '20 Receive Competitive Awards
We wanted to say a big congratulations to two of our Honors students who recently received some amazing awards.
Caleigh Charlebois '21 received a Goldwater Scholarship! This competitive national scholarship is given to undergraduate sophomores or juniors with strong research experience who plan to continue their careers with a Ph.D. Click here to read more about Caleigh on UMaine News.
Brittany Torchia '20 received the Edith Patch Award! This award is given to two outstanding female UMaine students in recognition of their promise for future contributions to the fields of science, agriculture, engineering, or environmental education.
Congratulations, Caleigh and Brittany!