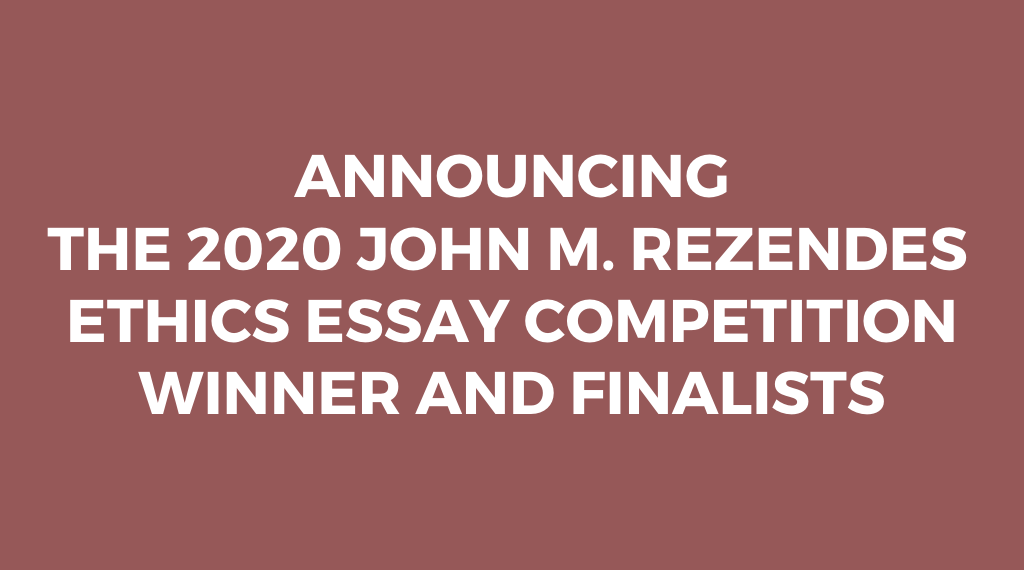 Hurley '20 Wins 2020 Rezendes Essay Competition, with Finalists DiSpirito '22 and Macolini '20
The Honors College at the University of Maine is proud to announce the winner and finalists of the 2020 John M. Rezendes Annual Ethics Essay Competition. The annual competition invites undergraduate students to submit an 8- to 10-page essay that focuses on ethics, and this year's theme was "ethics and food systems."
Patrick Hurley won this year's competition with his essay titled "Zombie Fields: Ethical Concerns of Pollination in Industrial Agriculture." Hurley is a fourth-year Honors student majoring in Ecology and Environmental Sciences. He is currently finishing up his Honors thesis on the impact of varroa mites on beekeeping in Maine. He also traveled with the Honors College this past November to present his work at the 2019 National Collegiate Honors Council Conference, and spoke earlier this year at the Maine State Beekeepers Association Annual Meeting.
The two finalists were Dominique DiSpirito '22 and Kate Macolini '20. DiSpirito, a second-year Honors student majoring in political science and the president of the Honors Student Advisory Board. Her essay was titled "The Problem with Snap Judgements: A Call for Food Security Policy Based in Vulnerability-Care Ethics." Macolini, a fourth-year mechanical engineering major, titled her essay "Atoning for Gluttony: Ethical Incentives to Disenabling Concentrated Animal Feeding Operations (CAFOs)."
Congratulations to this year's winners! We are very proud of their exemplary work, and we thank everyone who submitted essays for this year's competition.