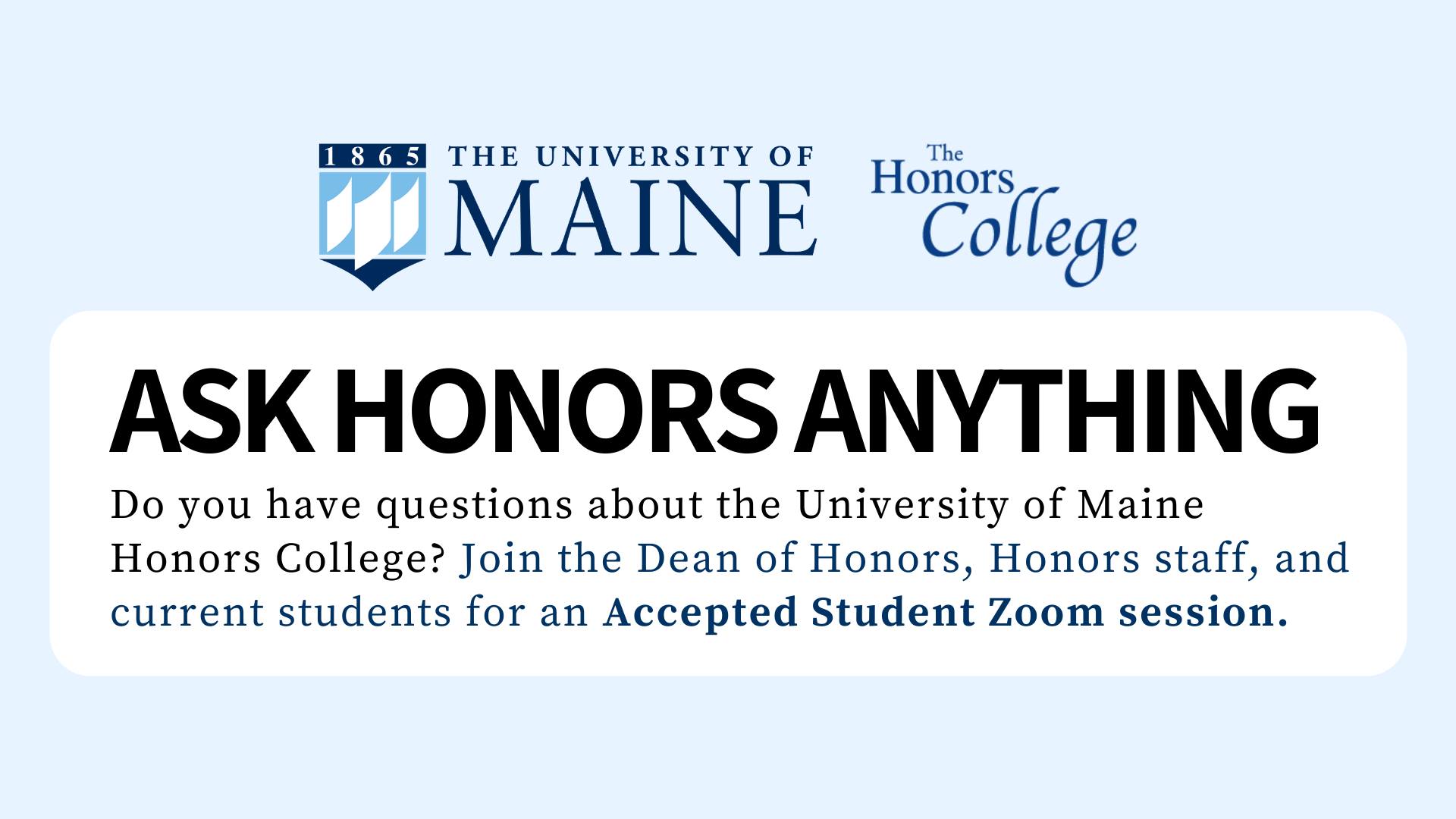 Prospective Students Given Opportunity to "Ask Honors Anything" – *New Times Added!*
All prospective and incoming University of Maine Honors College students and their families are invited to join Honors staff and students for our virtual "Ask Honors Anything" Accepted Student Sessions! Prospective students can join us via Zoom to learn more about the Honors College and ask us all of the questions about Honors or UMaine. All students who have already RSVP'd to Honors have received an email with the Zoom link for these sessions, but we welcome any invited prospective students who are interested in learning more about Honors! If you did not receive this email and would like to attend, please reach out to honors@maine.edu for the information.
Sessions:
Tuesday, April 14, 3 PM EST
Wednesday, April 15, 7 PM EST
Tuesday, April 21, 3 PM EST
Wednesday, April 22, 7 PM EST
ADDITIONAL TIMES ADDED!
Tuesday, April 28, 7 PM EST
Wednesday, April 29, 7 PM EST
If you are unable to attend any of these times and/or would like to have a more personalized discussion, please let us know at honors@maine.edu and we would be happy to set up an individual appointment as well.