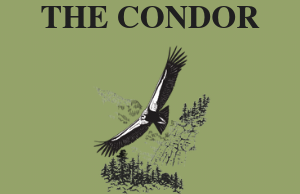 Lima '19H Honors Thesis Recently Published in The Condor
Recent Honors graduate Kyle Lima '19H had a version of his Honors thesis published on The Condor this past week. The Condor: Ornithological Applications is a peer-reviewed journal from the American Ornithological Society that focuses on the conservation and management of birds. The work as published is titled "Environmental conditions and call-broadcast influence detection of eastern forest owls during standardized surveys." Click here to read Kyle's work as published on The Condor.
In his time at UMaine, Kyle majored in Wildlife Ecology, and his thesis was advised by Dr. Erik Blomberg. You can click here view his original Honors Thesis. 
Congratulations to Kyle for this publication of his excellent work!