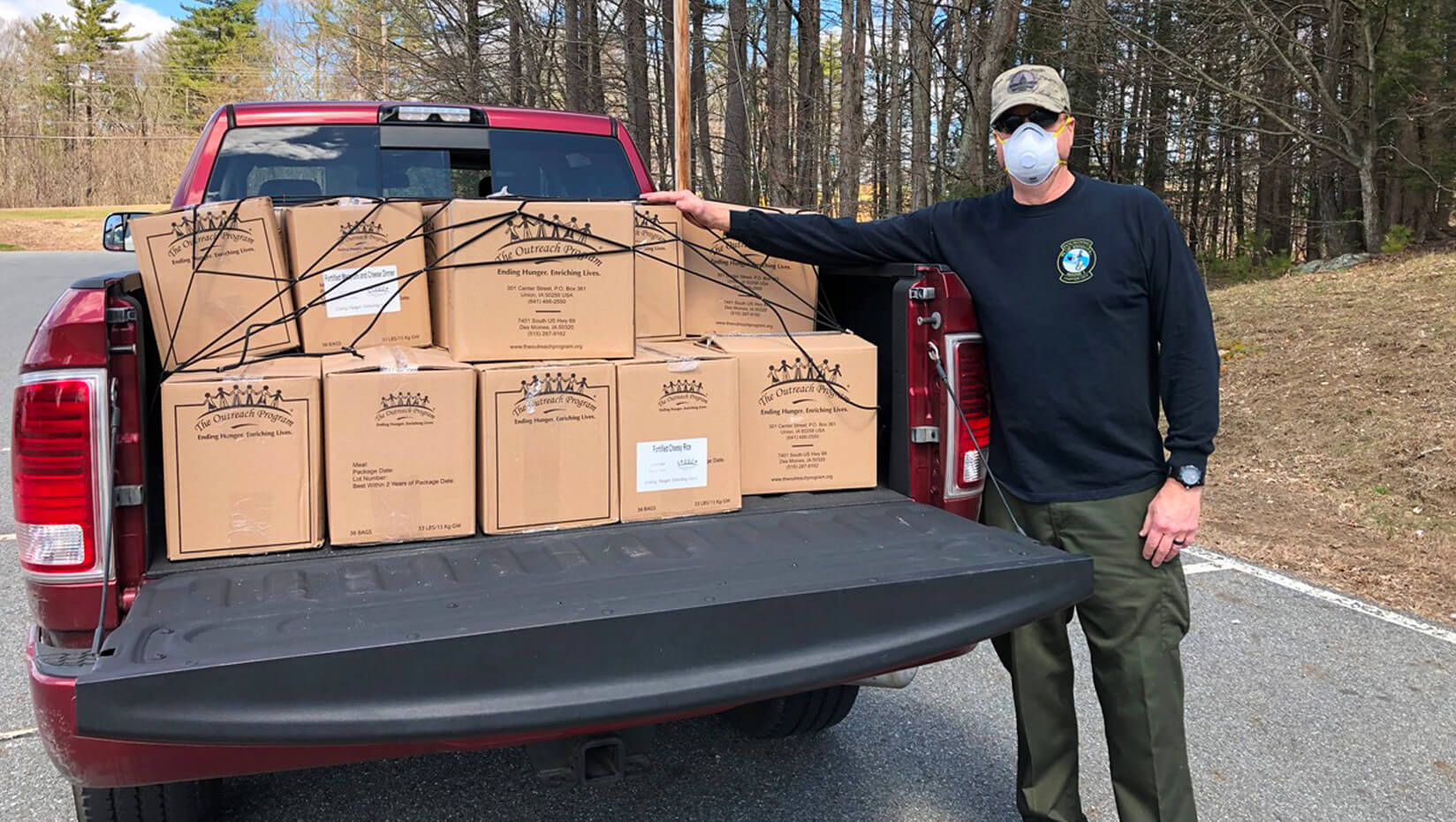 Honors and Community Members Support Local Food Banks in Wake of Pandemic Crisis
Each year the Honors College Student Advisory Board at the University of Maine hosts the Maine Day Meal Packout (MDMP). This year's event, which was slated to pack 75,000 meals, had to be canceled due to the COVID-19 pandemic. When The Outreach Program, the Massachusetts-based organization that supplies the food and runs the packout, offered to pack meals for the MDMP, Honors Students Lauren Ryan '20, Dominique DiSpirito '22, and other team members jumped at the chance to help food insecure Mainers. With the assistance of Blue Knights Maine Chapter 1 members Sherrie and Dave Wight, local supporters of the MDMP, the team delivered 10,000 meals to the Good Shepherd Food Bank's Hampden warehouse for local distribution. Click here to read the full story on UMaine News.
Thank you to all of the amazing MDMP supporters and team members, and to those that were able to lend an extra helping hand during this crisis.