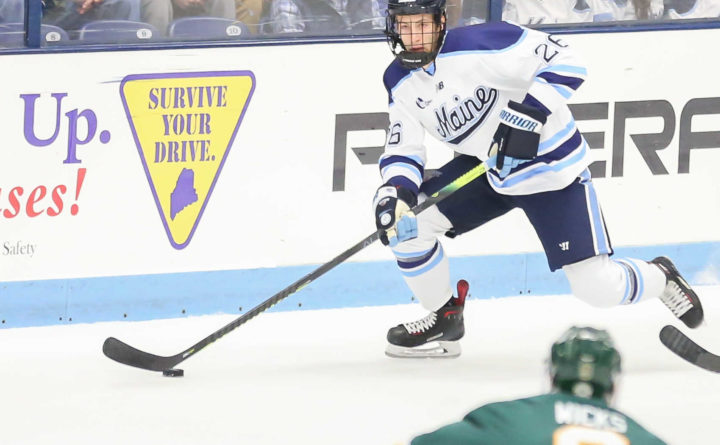 Rising Honors Senior Spicer named MBS Outstanding Student Athlete 2019-2020
Cameron Spicer, a rising senior in the Honors College, was recently named as the Outstanding Student Athlete in the Maine Business School for the 2019-2020 academic year. Spicer plays Defense on the Men's Hockey team. He studies both finance and financial economics, and plans to begin work on his Honors thesis this coming fall.
Congratulations Cameron!