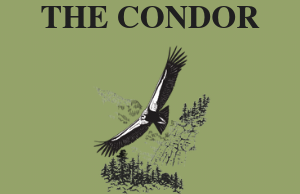 Honors Alumni Marshall '17H Published in The Condor
A paper that resulted from the Honors thesis research of alumni Hallie Marshall '17H has recently been published in The Condor. Hallie's Honors thesis was advised by Associate Professor of Wildlife Ecology Erik Blomberg and Associate Professor of Ornithology Brian Olson, both of whom are listed as authors on this recent publication. Another Honors alum, Val Watson '18H, also contributed to the paper and is listed as an author.
The Condor: Ornithological Applications is a peer-reviewed journal from the American Ornithological Society that focuses on the conservation and management of birds. This is currently the top-ranked journal in Ornithology, so the publication of this paper is an exciting accomplishment for all involved.
Click here to read the publication on The Condor, titled Habitat openness and edge avoidance predict Saltmarsh Sparrow abundance better than habitat area.
Click here to read Hallie's 2017 Honors thesis, titled Perception of the Horizon Predicts Bird Abundance Better Than Habitat Patch Size in a Tidal Marsh Species of Conservation Concern, which was the basis for this recent publication. Click here to read Val Watson's 2018 thesis, titled Does Drought Affect Reproduction in the Saltmarsh Sparrow (Ammodramus caudacutus)?