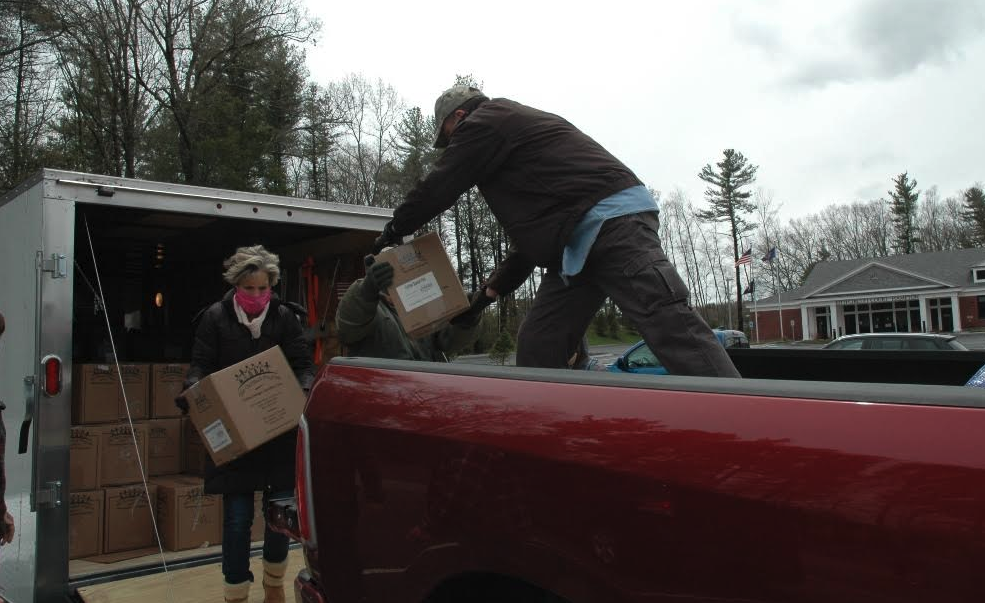 Honors, MDMP, and Community Members Donate Nearly 7,000 More Meals to Mainers in Need
The Honors students in charge of the Maine Day Meal Packout have successfully set up another delivery of meals from the Outreach Program to four Maine food pantries; these deliveries took place on Thursday, May 21 and Friday, May 22 with help from Honors friends, Sherrie and Dave Wight, and the Blue Knights Maine Chapter 1. The 31 boxes of meals, with 216 meals per box,  were happily received at the Winterport Food Pantry in Waldo County, the Bucksport Food Pantry in the Elm Street Congregational Church in Hancock County, the Irene Chadbourne Ecumenical Food Pantry in Calais and the food pantry at the Church of the Living Stone in Baileyville. Sherrie and Dave talked about the profoundly emotional experience of dropping off meals to pantries in dire need of donations, and the pride they felt for the Honors students here in Orono working to make a difference in Maine and in the world.
This work is in addition to the 10,000 meals that were supplied in April by the same team, the story of which was featured on UMaine News. Thank you so much to Sherrie and Dave Wight and all involved for going above and beyond to help feed Mainers!