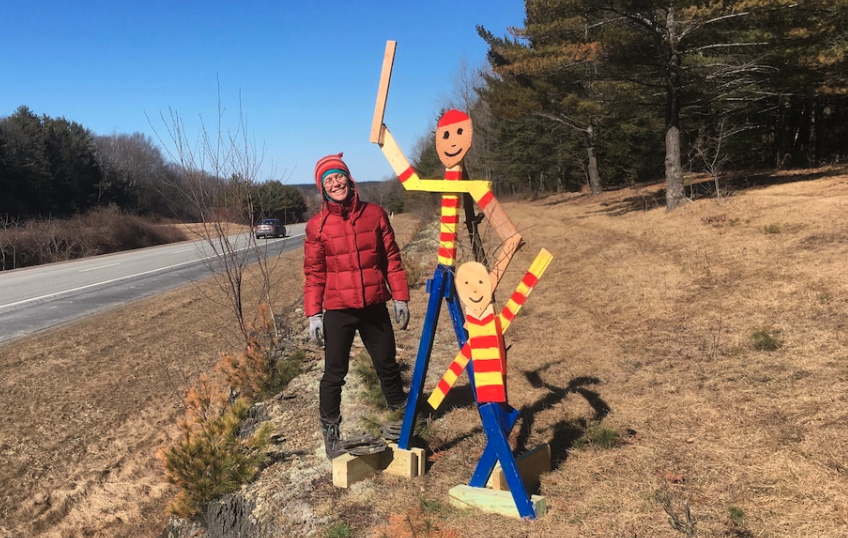 Honors Preceptor Katie Quirk & Family Initiate Public Art Project
Katie Quirk, one of our Honors Preceptors, recently wrote an article that was published in the Washington Post about an exciting public art project her family started in her Orono neighborhood.
Back in March, Katie and her family built a wooden sculpture to display and bring some joy to a bluff near their home. Within 24 hours, the sculpture was stolen. This did not stop Katie — instead, it was the beginning of a wonderful neighborhood art project that will live on and travel throughout Orono this summer. Click here to read the article on the Washington Post.