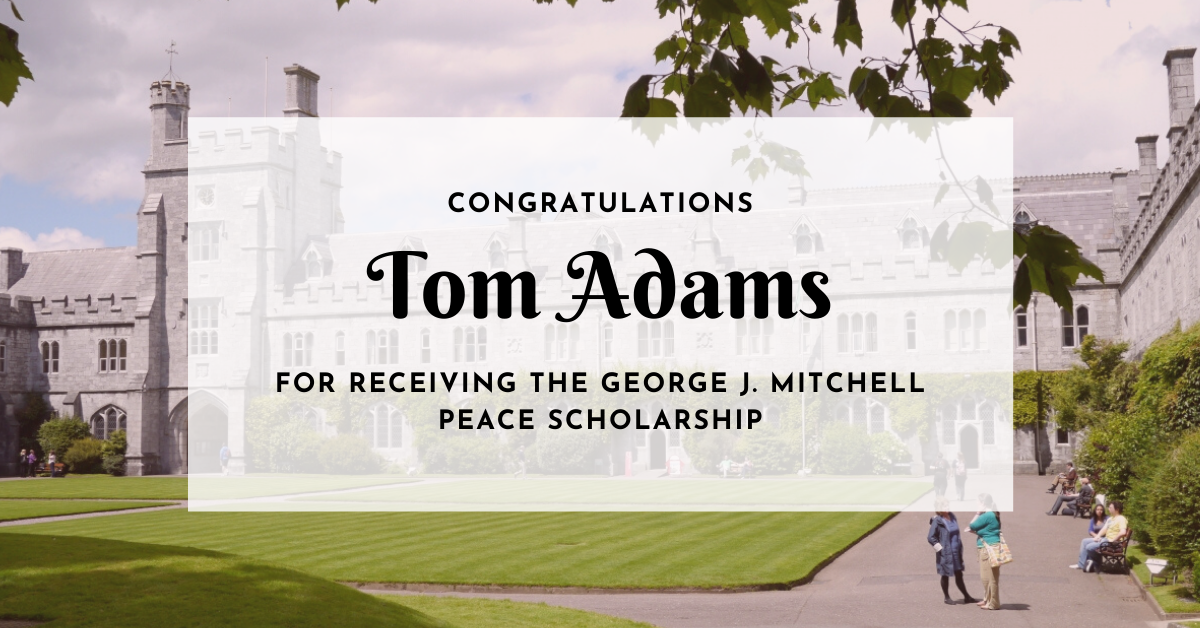 Tom Adams, Rising Honors Senior, receives George J. Mitchell Peace Scholarship
Congratulations to rising senior Honors and secondary education major, Tom Adams, for receiving the 2020-2021 George J. Mitchell Peace Scholarship! The scholarship brings one Maine college student abroad each year to study at the beautiful University College Cork in Cork City, Ireland.
While abroad, Tom plans to "pursue his passion for music and soak up the social and cultural life in Ireland, which he hopes will benefit him as a future middle school social studies teacher." Click here to read more about Tom, this competitive scholarship, and his upcoming Honors thesis on UMaine News. Congrats again Tom, we are excited for your adventures ahead!