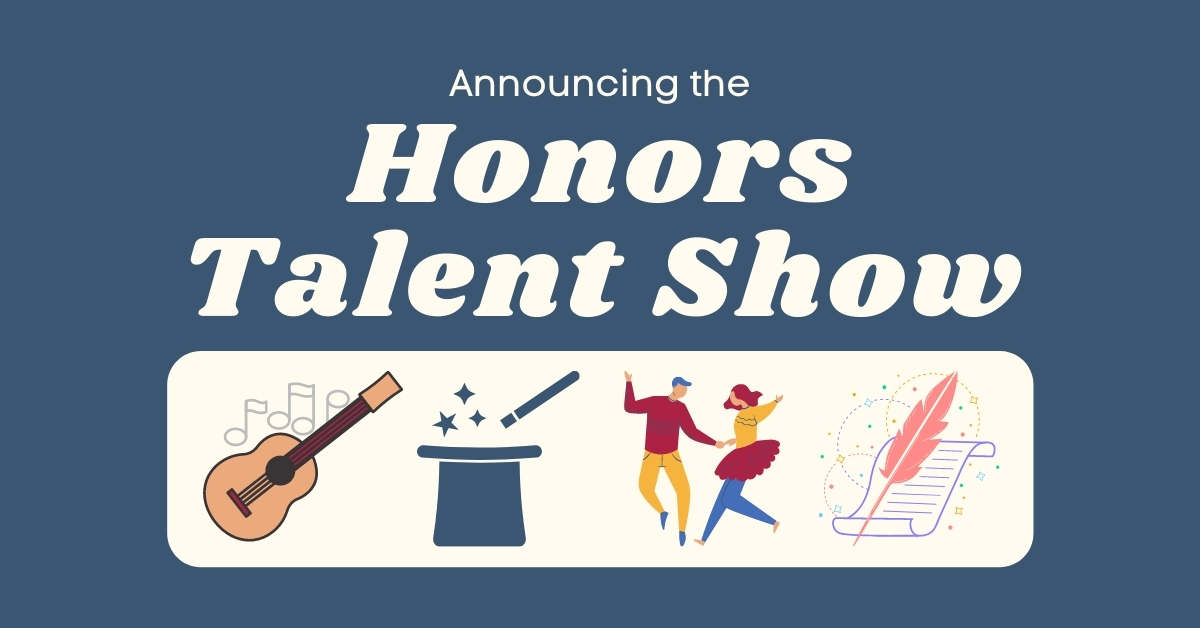 Announcing the Honors Talent Show Competition
Do you sing, play an instrument, dance, or write poetry?  Are you a magician or actor in your spare time? If you have a talent you want to share, enter the Honors Talent Show competition! The top 5 entries will receive a gift card prize!
Submission Process
Please note: this competition is open only to current Honors students.

Each student is allowed to submit only one entry.
Create a video of yourself performing your chosen talent. Videos should be 5 minutes or less in length. Please ensure that your video is appropriate and that you are comfortable with the video being seen by members of the Honors community.
Upload your video as an unlisted video to YouTube and email the link to Kim (kimberly.crowley@maine.edu) with the e-mail header, "Honors Talent Show Submission."
Submissions are due by Wednesday, September 30th at 4:30 PM EST  Deadline has been extended by one week to Wednesday, October 7th, 2020!
Winner Selection and Prizes

The Honors staff will curate 10 video entries and share them with the Honors community via social media and our website. Students will vote for the video they think should win. The top 5 entries will receive a prize!

1st place: $50 gift card
2nd place: $40 gift card
3rd place: $30 gift card
4th and 5th place: $20 gift card

Winners will be able to choose a gift card from the following options: the UMaine Bookstore, Amazon, Grubhub, Doordash, or an Irving gas card!
Please email Kim (kimberly.crowley@maine.edu) with any questions! We look forward to seeing our students' talents and sharing them with our community!