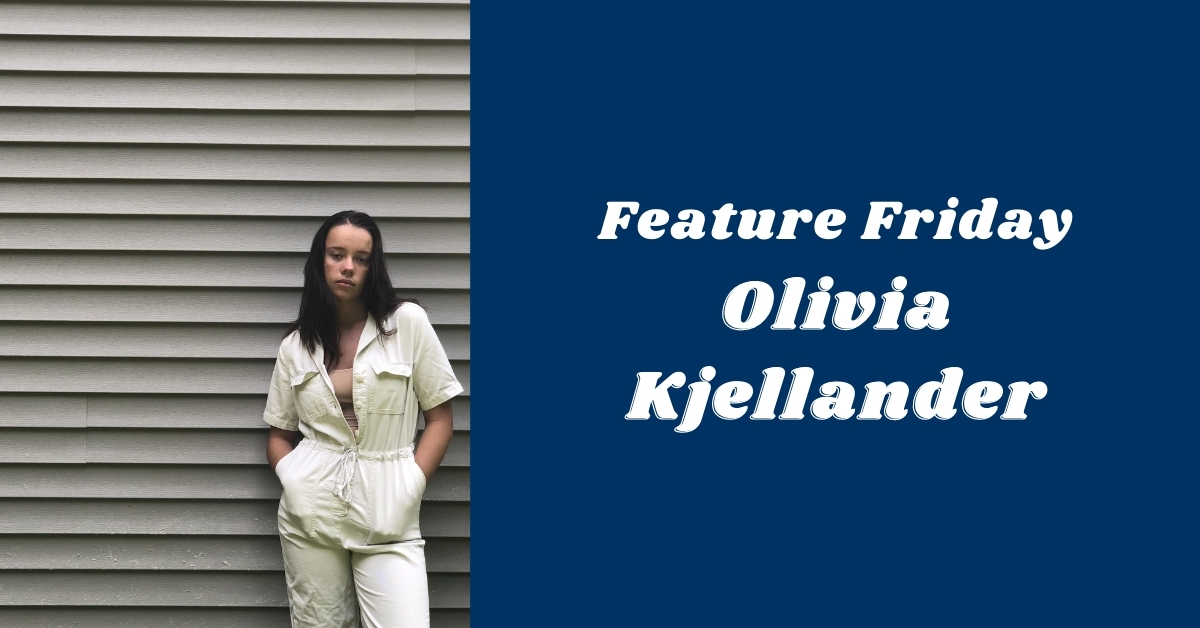 Feature Friday: Olivia Kjellander '24
The Honors College's Feature Friday series highlights an Honors student every Friday and shares a little bit about their experiences in Honors and at the University of Maine.
This week, our feature is on Olivia Kjellander. Olivia is a first-year chemistry major with a minor in film studies from Kingston, Massachusetts!
Her favorite thing about being in Honors is the environment. "[It's] how respected and acknowledged everyone is in the space. It really allows for students to learn how to communicate effectively, something I think is extremely important to a society and simultaneously something we seem to lack in the world lately," said Olivia.
Though she acknowledges that she has "many more to read in the future," her favorite Honors Civilizations text so far is Inanna, Queen of Heaven and Earth by Dianne Wolkstein.
As for what Olivia loves about UMaine, she described, "My favorite thing about UMaine is really just the open air and how everyone up here seems to be so adventurous and outdoorsy, something I really respect and honestly aspire to be."
Even though she is a little far from home, Olivia has a Maine connection for when she needs a more local getaway. "My friend from Massachusetts actually has a little house on a hill in Phillips, Maine, so I'm able to take refuge there for a little time off the grid when I need it," she described.