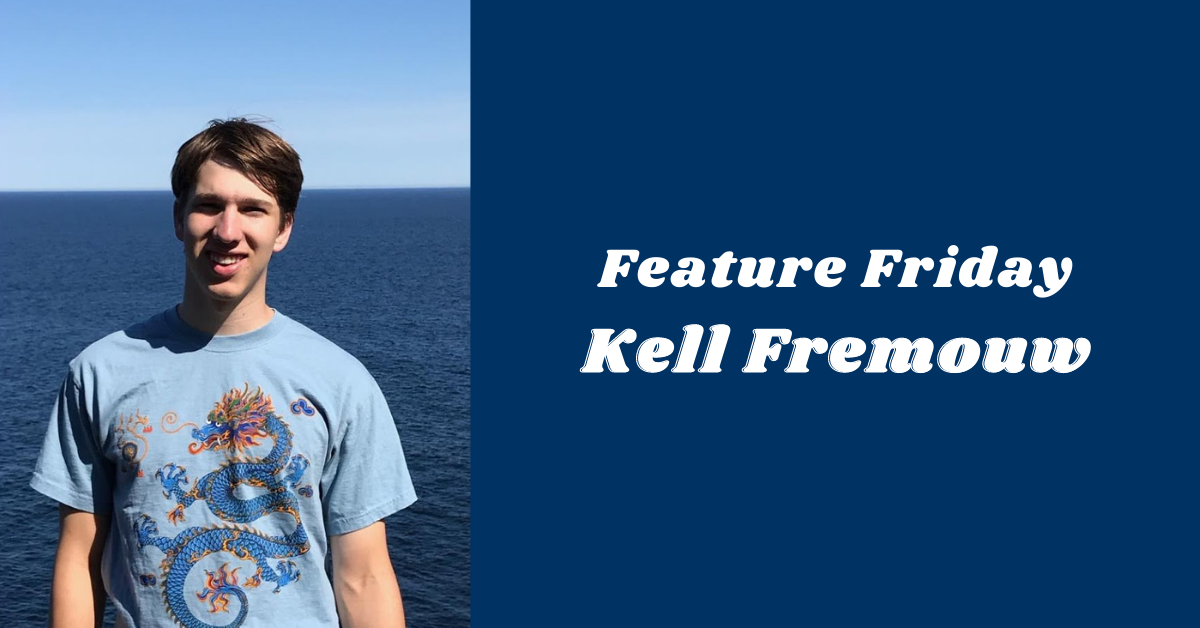 Feature Friday: Kell Fremouw '23
The Honors College's Feature Friday series highlights an Honors student every Friday and shares a little bit about their experiences in Honors and at the University of Maine.
This week, our feature is on Kell Fremouw. Kell is a second-year engineering physics major with a concentration in mechanical engineering and minor in math. He is from Orono, Maine.
Kell noted his appreciation of the Honors College's class sizes and interactivity: "My favorite thing about Honors is the small class sizes. It is my only class that is discussion-based instead of lecture-based. I enjoy being able to interact with other Honors students and the professors and delve deeper into the texts."
His favorite Honors Civilizations text is Educated by Tara Westover, which was the Honors Read for the class of 2023. "It was a wonderful start to the Honors program, very disconcerting and surprising but also incredibly well-written and interesting," said Kell.
As for his favorite thing about UMaine, Kell said, "I like a lot of things about UMaine but perhaps my favorite thing would be the Tennis Club. I hadn't played tennis before I came to UMaine but the club was very welcoming and fun."
Kell is an officer for Orono Paddlers, a local volunteer organization whose purpose is to help more people get on the water.
He described one of the organization's current projects: "We are currently building a boat shed across the river from the University to house boats closer to the water so that it is easier for people to paddle."