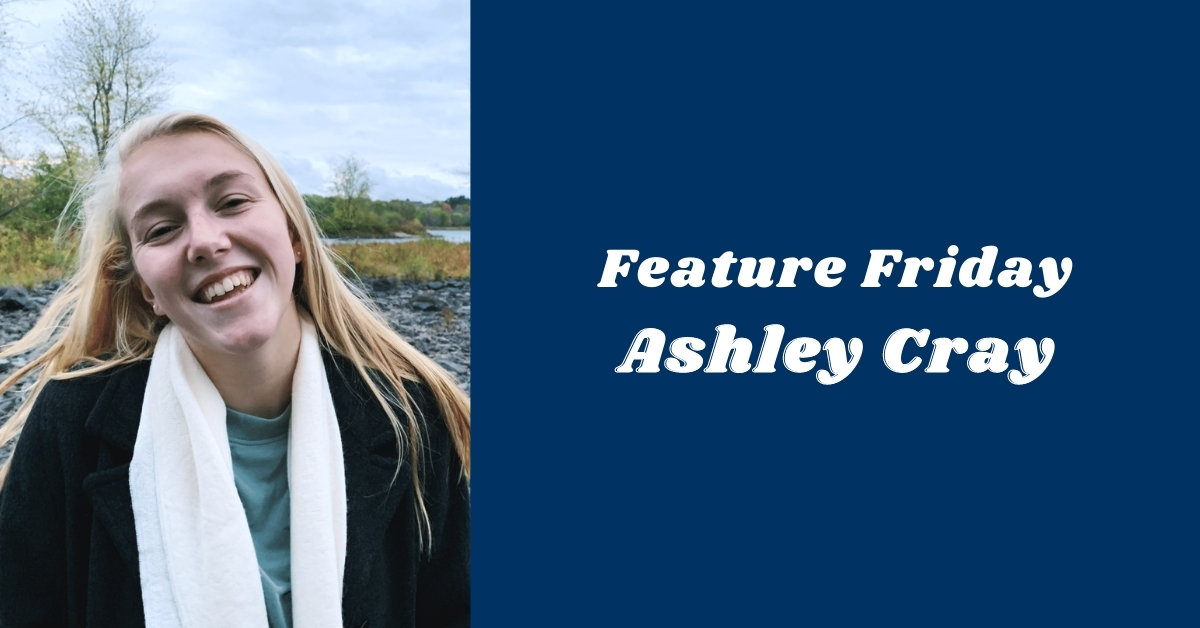 Feature Friday: Ashley Cray '24
The Honors College's Feature Friday series highlights an Honors student every Friday and shares a little bit about their experiences in Honors and at the University of Maine.
This week, our feature is on Ashley Cray. Ashley is a first-year music education major from Readfield, Maine.
Ashley noted her appreciation for the discussion-based nature of the Honors Civilizations courses: "I love having the chance to have meaningful conversations about topics that are important not only to me, but to the world around me. The small class size lends itself to discussions about the texts we read and their real world implications."
"I also love how the discussion is student-led because this allows me as a student to reach my own conclusions about the texts."
Her favorite Honors Civilizations text so far is the 2020 Honors Read, Rising Out of Hatred by Eli Saslow. She said, "It was a great introduction to the Honors College and it was extremely eye-opening. The discussions my precept had on this book gave me a lot of insight into how to approach different opinions and it's definitely a book I would recommend!"
Ashley expressed that she has "so many" favorite things about UMaine, but the biggest one is "the sense of community each professor creates within their class."
"Despite UMaine being a large school, the students and teachers really care about each other and about the UMaine community as a whole. This sense of community has made the transition into college a lot easier for me!" said Ashley.
On campus, Ashley is a part of the University Singers and has thoroughly enjoyed her experience as a member so far. She described, "Though we are currently unable to rehearse as a full group, it has been a great way to do something I love and meet new people."
"This semester we've been rehearsing in small groups with masks and social distancing. This has been one of my favorite experiences on campus so far and I'm really looking forward to the day when we can rehearse as a full group!"