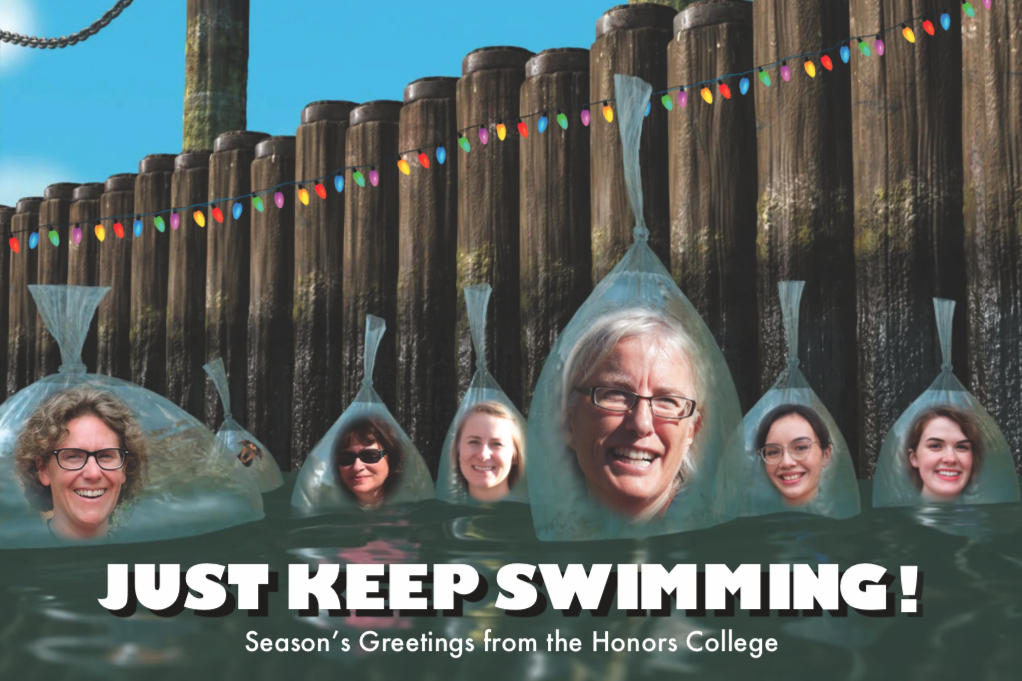 The 2020 Honors Holiday Card
The Honors staff is excited to present our 2020 holiday card, inspired by Finding Nemo. 2020 has been a year unlike any other. Our advice? Just keep swimming!
Happy holidays, from our Honors family to you and yours. We wish you a joyous holiday season and new beginnings in 2021.