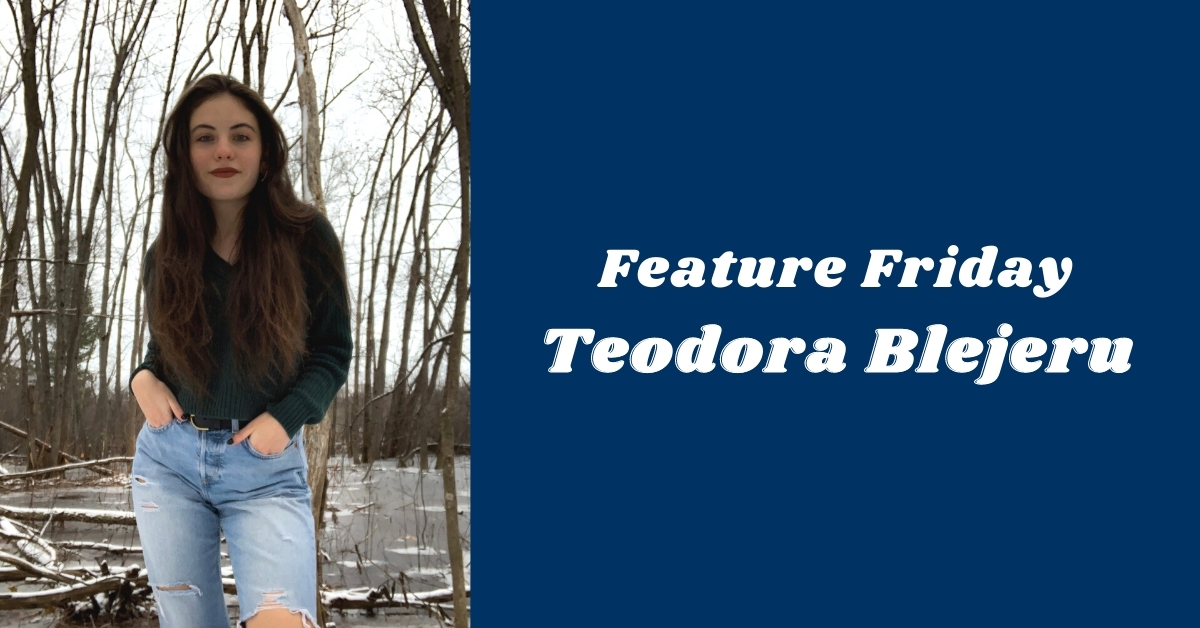 Feature Friday: Teodora Blejeru '24
The Honors College's Feature Friday series highlights an Honors student every Friday and shares a little bit about their experiences in Honors and at the University of Maine. This will be the last Feature Friday post of the semester — stay tuned for more profiles later on in January!
This week, our feature is on Teodora Blejeru. Teodora is a first-year political science major with a minor in the Constitution and American Law from Hampden, Maine.
Teodora noted how she has learned from her current Honors Civilizations course, HON 111: "My favorite thing about Honors is by far how eye opening it has been. I've learned so much from being able to discuss and debate important topics with my professor and peers."
Her favorite Honors Civilizations text so far is the 2020 Honors Read, Rising Out of Hatred by Eli Saslow. She said, "It was my favorite book because it is very prominent in today's world. Not only was it about a topic that resonates with me, but I think that everyone has a lot to learn from it."
Teodora expressed an appreciation for UMaine and its supportive environment. She said, "My favorite thing about UMaine is how kind everyone is and how encouraged I feel to reach my goals."
Teodora has a passion for theater. Her interest is long-standing, beginning back in middle school. "I continued [in theater] all throughout high school. I participated in about two shows every year and have a very special place in my heart for dramas, as I'm not the musical theater type," she described.