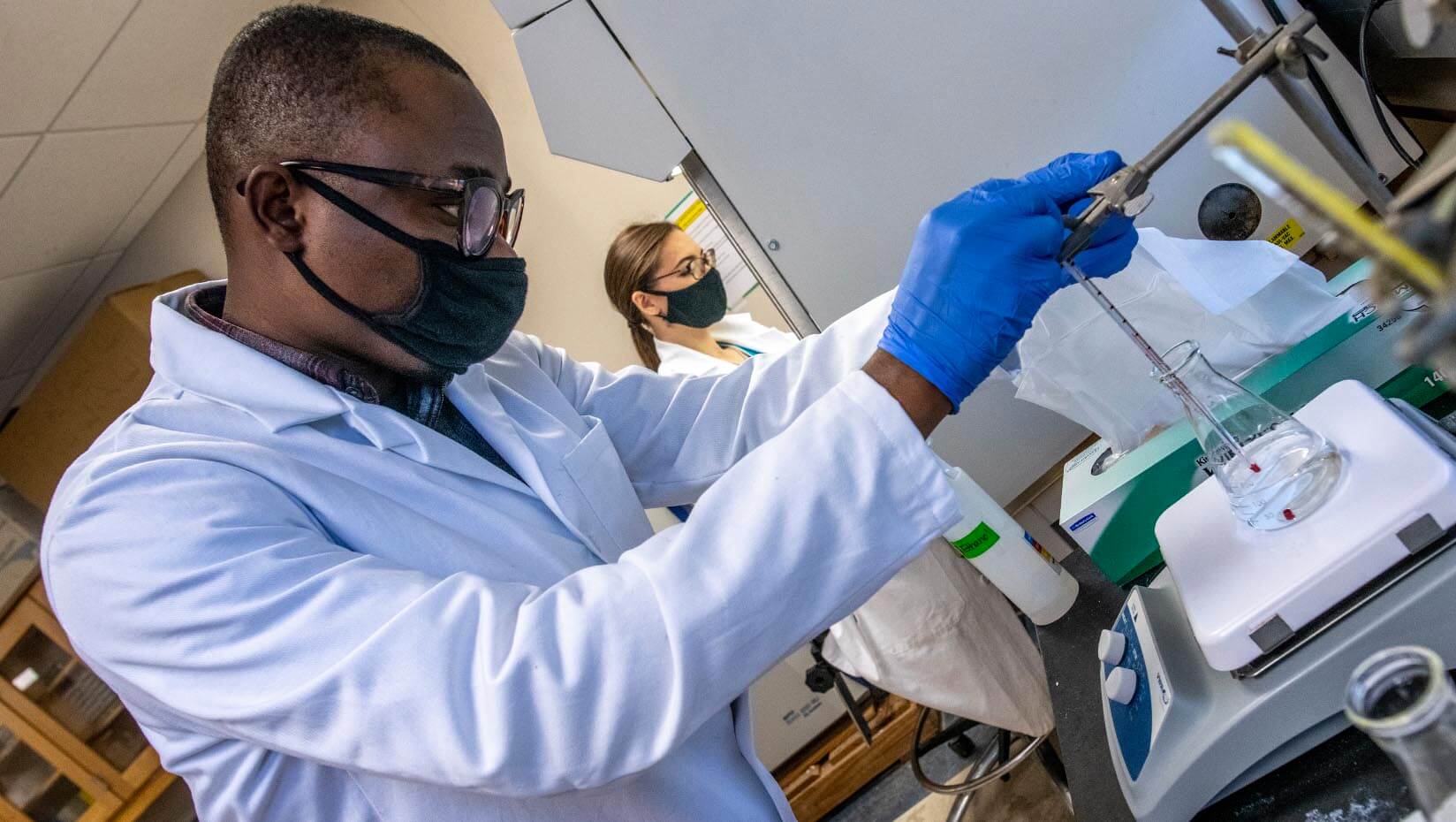 Honors Students and Alumni Featured in UMaine News Piece on Gosse Lab
Several Honors students and alumni were mentioned in a recently-published UMaine News piece. Bailey West '21, Alan Baez '20H, and Rachel Kennedy '08H are among the researchers who have worked in Dr. Julie Gosse's lab and contributed to her decade-long research on the synthetic chemical triclosan.
The alumni have gone on to apply the skills and knowledge learned in the lab in their professional and academic careers. Alan Baez is now enrolled in Harvard University's molecules, cells and organisms program as a Ph.D. student; while Rachel Kennedy completed a Ph.D. and now works for biopharmaceutical company EMD Serono Inc.