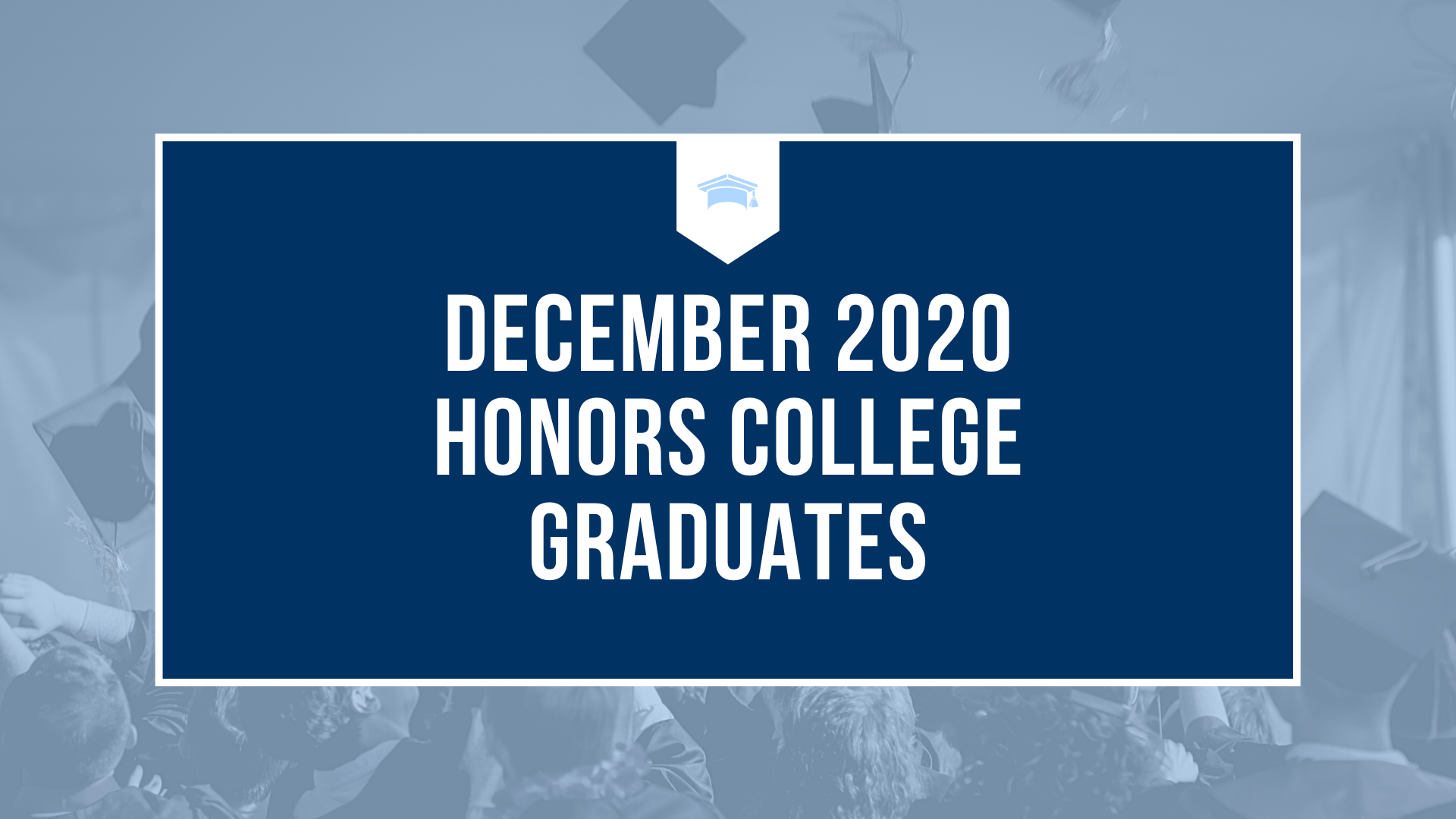 Congratulations to our December 2020 Honors Graduates!
As the Fall 2020 semester has come to a close, we are pleased to announce our group of December 2020 Honors graduates! Please join us in congratulating this outstanding group of graduates. We look forward to seeing what you all accomplish next!
---
December 2020 Graduates
College of Liberal Arts and Sciences
Haloye Johnson
Major: Music Education
Thesis Advisor: Laura Artesani
Music Can Foster Communication Skills in Middle School Students
Bria Lamonica
Major: English
Thesis Advisor: Kathleen Ellis
"The Art of Breathing": An Original Manuscript of Contemporary Feminist Poems
Patrick White
Major: Political Science
Thesis Advisor: Rob Glover
Symbiotic Suppression: How Digital Authoritarianism Helps Facilitate Physical Repression in Indian Controlled Kashmir
College of Natural Sciences, Forestry and Agriculture
Rachel Bonney
Major: Marine Science
Thesis Advisor: Nishad Jayasundara
Bioaccumulation and Behavioral Impacts of Nanoplastics with a Contaminant of Emerging Concern in Developing Zebrafish Larvae (Danio rerio)
Paige Strasko
Major: Ecology & Environmental Science
Thesis Advisors: Seanna Annis and Joyce Longcore
Chytridiomycota in Tree Bark
---
These newly completed theses have been published on the Digital Commons as available.