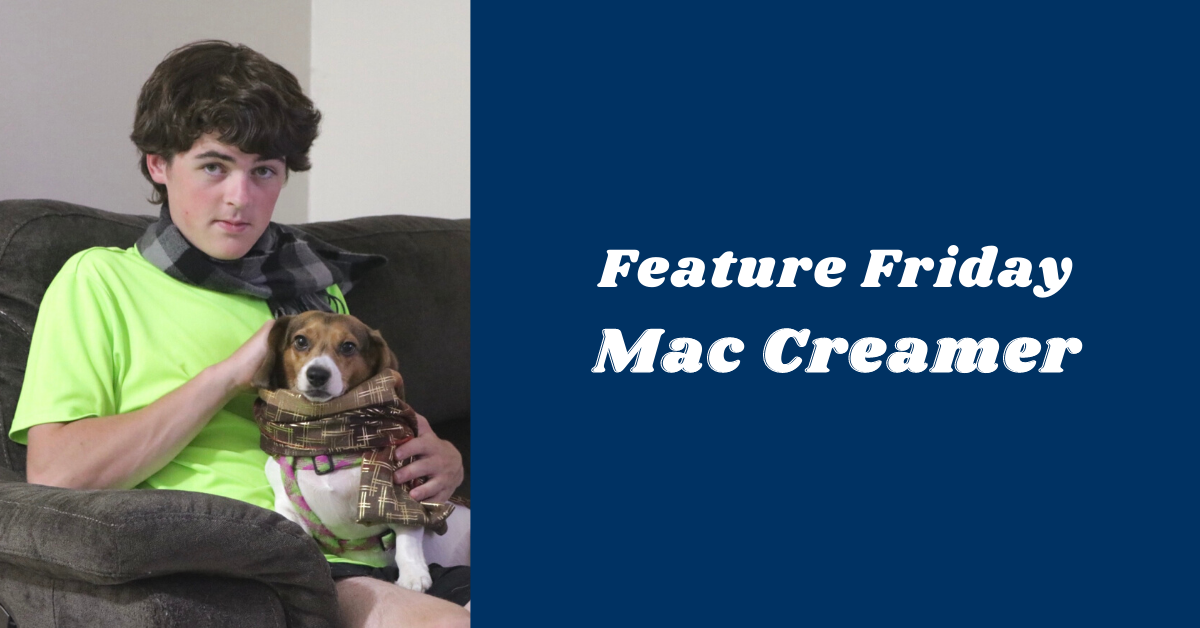 Feature Friday: Mac Creamer '22
The Honors College's Feature Friday series highlights an Honors student every Friday and shares a little bit about their experiences in Honors and at the University of Maine.
This week, our feature is on Mac Creamer. Mac is a third-year computer science major with a minor in accounting from Farmingdale, Maine.
Mac shared an appreciation for the thoughtful conversations common to the Honors experience: "I think my favorite thing about Honors is the ability for a deep conversation about almost anything related to the topics at hand. I always walk away from any experience with the Honors College as a whole with this sense of fulfillment and joy out of the ability to have these meaningful interactions," said Mac.
When asked what his favorite Honors Civilizations text is, Mac said, "Picking a favorite Civ text is hard, there's a lot of good ones." (We agree!) But, if he had to choose, he would say his favorite is 2018 Honors Read, Just Mercy by Bryan Stevenson.
He said, "This [text] honestly kicked off a lot of important and insightful discussions and, for me, painted a strong image of the Honors College as a whole."
Mac's favorite thing about UMaine is its natural beauty, especially during one particular season. It's "the sheer beauty it holds during the summertime."
He recounted visiting campus during this time of year: "Every time I would drive by the Honors Quad I was able to witness a breathtaking view, especially if the sun was starting to set over the horizon! If you haven't had a chance to see UMaine in the summer and you live in the area, I highly recommend it!"
Mac is a member of the Honors College's Servant Heart Research Collaborative, working on the National Exam Test Tool (NETT). He described his passion for the project. "Working under the Servant Heart Research Collaborative has been without a doubt my favorite experience.
The work I'm doing on the National Exam Test Tool (NETT) project feels, and is, meaningful!
Working with Honors faculty of both the past and the present, as well as the other students on the project really just solidifies this as my absolute favorite experience on campus. I cannot understate how amazing the people are who I get to work with and interact with on a regular, and frequent, basis!"