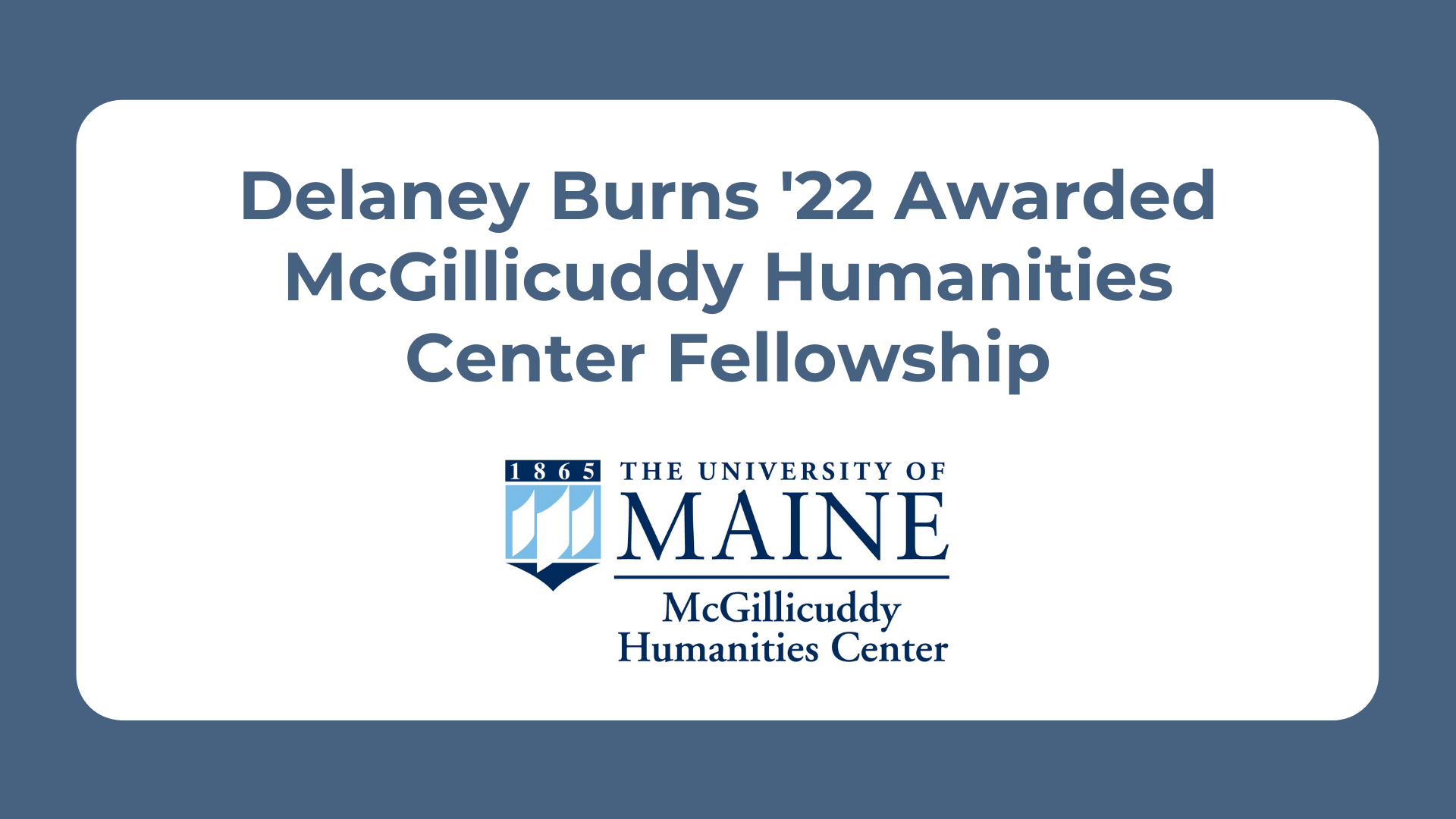 Delaney Burns '22 Awarded McGillicuddy Humanities Center Fellowship
UMaine Honors student Delaney Burns is among the four recently-appointed Clement and Linda McGillicuddy Humanities Center undergraduate fellows. Fellows receive $4,000 per semester for two consecutive semesters while they work on their chosen humanities projects and serve as humanities ambassadors to peers, the campus, and beyond.
Delaney Burns is a fourth-year student from Gorham, Maine, double-majoring in Studio Art and Marketing with minors in Art History and Graphic Design. For her fellowship, Delaney will create a series of large scale wood block prints titled, "Pinus longaeva: Discovering Form and Value through Ancient Bristlecone Pine Trees."
The new cohort of fellows will begin their project work this spring and continue into the Fall 2021 semester. Click here to learn more about Delaney and the rest of the new McGillicuddy Fellows!